Month: August 2022
The demolition of buildings is a hazardous and necessarily messy activity requiring an air-tight demolition waste removal plan to ensure the job runs smoothly. Here at Bookabin, we believe every good demolition rubbish removal plan begins with a skip bin and ends with a clean and safe worksite. We have been providing demolition sites with skip bin hires from Perth all the way to Hobart and have learnt a few things along the way. Here is our list of tips for using a skip bin for waste removal on a demolition site.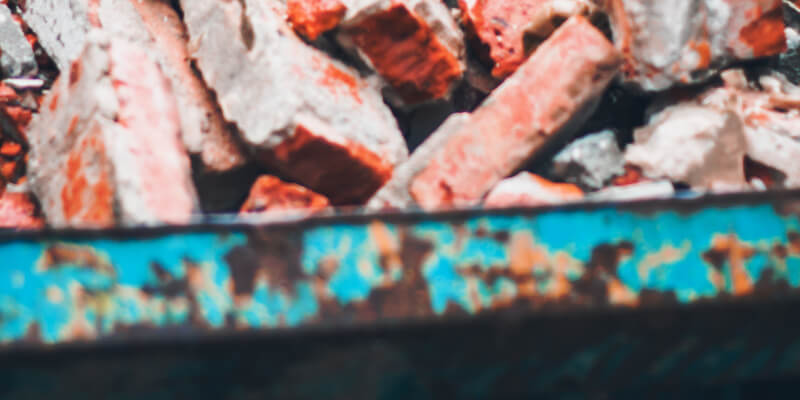 Safety Around Your Skip During Demolition
Working around a demolition site is no walk in the park; numerous life-threatening dangers are lurking around every corner, so safety is always the primary focus. Bookabin recommends creating an exclusion zone around the skip to keep unauthorised people from the skip. Also, check that the area around the skip is always clear of rubbish that can be tripped or cause other damage to your team. Do not smoke around your skip bin or light a fire anywhere near a skip bin.
Hazardous Waste Disposal
You are likely to encounter many hazardous materials while performing a demolition with many older homes in Australia using asbestos materials in construction. All states across Australia must collect and dispose of asbestos by a licensed disposal company. Skip bins for hire through the Bookabin site do not allow asbestos material. Other types of hazardous waste include solvents, paints, acids, laboratory waste, oils, and grease traps. Walk around the site and list the waste types and locations for reference. Use HAZARDOUS WASTE signs, so everyone on the demolition site recognises the hazardous waste areas.
Wear Your PPE
Dust, noise, and heavy loose materials are just some safety issues on a demolition site. High visibility clothing, hard hats, gloves, steel-capped boots, eye protection and earplugs are easily accessible. Site visitors must follow your health and safety rules. Good PPE providers also supply safety signage and other helpful products.
Skip Bin Location
When removing demolition waste, the location of your skip bin should be well thought out and should take the following into account:
Driveways for skip trucks usually need to be a minimum of 3m wide.
Avoid overhead tree branches or power lines.
You will need a council permit if you place the skip on the street.
The skip bin cannot block or impede pedestrians or traffic.
Skips should not be placed over manhole covers or any utility access.
Use a Cover Over the Skip
There is a lot of waste to remove on a demolition site, so the last thing you need is someone else filling up your skip. Here are a few tips to keep other people's rubbish out of your skip.
If possible, point a security light towards your skip.
Cover your skip with a tarp.
Locate the skip out of view from the street.
Fill the skip quickly. Don't leave it empty.
Watch Out for Sharp Objects
Demolition waste removal can be just about as dangerous as the demo itself with all that snapped wood, broken concrete, and other types of hard and brittle waste lying around. Take a walk around your skip to check you are safe. If you see a sharp object, place it safely within the skip and ensure it can't fall out.
Book Your Skip Early!
During the warm summer months, skip demand can be very high, and supply becomes tight. Skip bin hire prices usually increase in high-demand seasons too. Book your skip requirements early and keep your demo project on schedule.
Bookabin can Help Clean up Your Mess
Demolition waste removal is far from the most fun aspect of the job, but it's a necessary one. Make your clean-up easy by hiring a skip bin with Bookabin and following our handy tips on how to make the most out of our skips. Give us a call today and start making light work of big messes.
Before you toss old rubbish into your bin, you need to consider what it is and where it's going. Appropriate hazardous waste disposal is critical to the future of our country and is unfortunately massively misunderstood or entirely ignored.
Not everything can be put on the side of the road for the garbo to collect. Some types of rubbish require special waste management techniques, or you risk additional skip bin hire costs rental or council fines. Our Bookabin waste experts have made the following guide to help you manage your rubbish safely and better.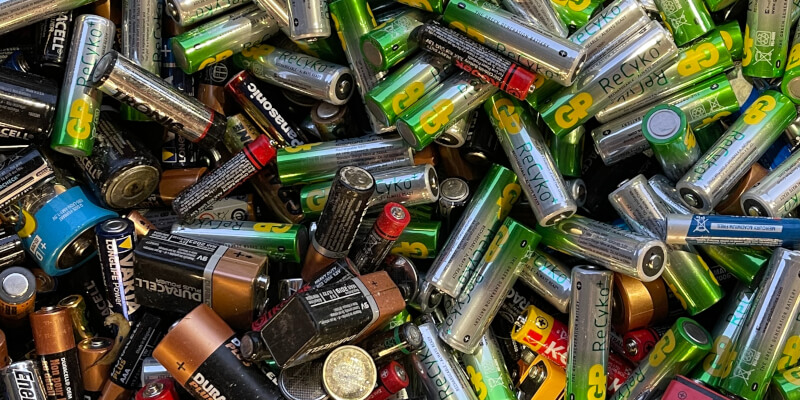 Batteries and Battery Disposal
Haphazardly tossed out batteries have been known to cause chemical fires in Aussie skip bins across the country. This is because batteries contain toxic and corrosive chemicals like lead and cadmium. Automotive and Lithium-ion batteries found in electronics must be disposed of differently to prevent the battery's toxins from entering soil and groundwater supplies.
Some batteries contain sulphur, affecting vital human and animal organs like the heart and kidney, so we highly advocate recycling. Some modern battery versions may be made of zinc and magnesium. Check with your local state or council guidelines, as different states and cities have varying laws. Most cities have private battery collection services to dispose of this hazardous waste safely.
Paint Yourself Green
Whether it's the kid's art projects or your house renovations, we've all experienced the toxic odour of paint fumes. It's easy to understand why this hazardous waste can't be disposed of normally. Paint placed into landfills is a massive issue for Australia. Under no circumstance can paint products be placed into a skip bin from a Bookabin supplier.
That also includes partially used paint pots. The chemicals used to manufacture paint are highly toxic to waterways and soil. Paint is never accepted in rubbish wheelie bins for regular council rubbish collection. You can find help with paint waste disposal at any local council.
Electronic Waste
Electronic waste has rapidly become a major environmental issue globally and in Australia. E-Waste is particularly dangerous due to toxic heavy metals and chemicals that naturally leach from the metals into the ground and groundwater. Computers typically contain beryllium oxide, a substance that leads to significant respiratory damage. Please seek your local certified e-waste collection agency to dispose of this hazardous waste.
Mercury is Dangerous
Mercury and all its compounds are toxic, and exposure to excessive levels can permanently damage or fatally injure the brain and kidneys. Mercury is commonly found in old medical thermometers, decorative wall hangers, fluorescent lights and computer monitors. Although only trace amounts are found in these items, mercury should never be placed into a skip bin or a regular council rubbish collection. Instead, check with your local council for the correct disposal.
Petrol and Oil-Based Products
Pouring these chemicals down a drain is a recipe for an environmental and health disaster. Placing these hazardous chemicals in a skip bin puts many other people at risk. Skip bin truck drivers and waste management workers could be exposed to life-threatening situations. These scenarios can easily be avoided simply by checking with your council for their disposal guidelines.
Think Twice Before Tossing out Your Rubbish
As we all make a concerted effort to go green, we need to think twice before tossing out our rubbish. Correct hazardous waste disposal is the best line of defence we have against environmental and health disasters caused by our trash. For safe and secure waste disposal, hire a skip bin with Bookabin.