Month: October 2020
So, you've finally decided to buy your first home, or you are renovating for the first time. This can be a scary and daunting time for many 'first-timers', and all useful advice is welcome. For most people, the money will be tight, so it is important to have a workable budget to allow for all the 'extras' that may ensue during the process. This will inevitably include the need for a skip bin, and Bookabin has a huge range of sizes and types of skips.
When you are first looking at buying a property you need to check transport connections, schools and local facilities like doctors, shopping, libraries and home services, in particular DIY resources and where to find them – online, Facebook DIY sites and local hardware DIY courses. Get your research sorted before doing DIY projects, and set your budget, checking you have the right tools and materials. Can you hire the tools?
It is essential when renovating that you pick a DIY project that brings substantial value to your property, also deciding which one will bring the most value to you and your family. To keep your property safe and secure during DIY renovation projects, it is vital to hire a skip bin from a reputable skip bin hire company, such as Bookabin.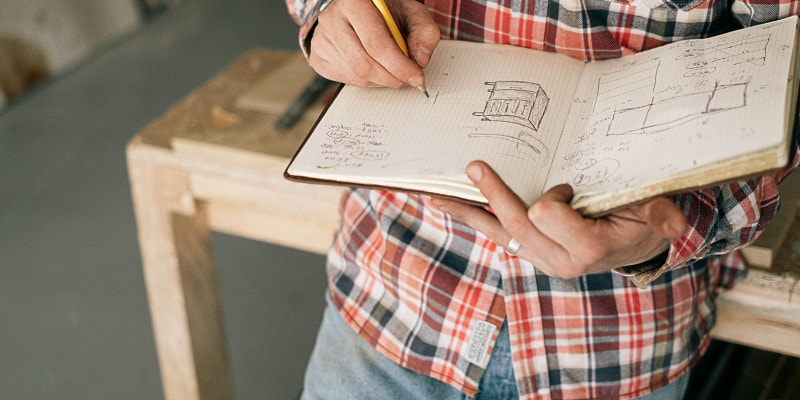 Bookabin's state-of-the-art skip hire website will search our large network of skip suppliers' current stock and prices, and instantly present you with the best price available for a skip bin meeting your specific skip hire requirements. Bookabin is a global specialist in the on-line booking of refuse disposal services, and their easy-to-use website offers consumers value for money by offering the lowest available price for refuse disposal services. Our aim is to provide consumers with a high standard of service and excellent value, so for more information on rubbish skips, rubbish bin hire and skip bin please go to www.bookabin.com.au
If you're looking for a skip bin hire in any major area in Australia, all you need to do is go to Bookabin's website at www.bookabin.com.au and we will come up with a quote online for your skip. Compare that to spending hours surfing through websites to come up with the best-priced bin.
Through BookaBin, you can easily get a quote online for your skip bin requirements, rent a skip from the best suppliers, and pay online. BookaBin is an easy-to-use website and booking engine that provides you with the fastest and easiest platform to compare skip bin prices from reliable suppliers. This enables customers to get the lowest available price for disposal services.
More and more people are finding that the Bookabin hire service saves both time and money by having a database of skip bin supplier rates so that we can present the best available price for a skip bin hire service anywhere in Australia, to meet your specific requirements.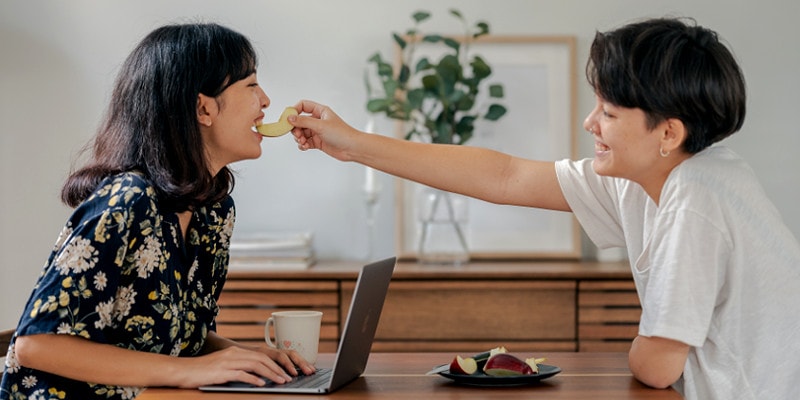 Our online booking engine offers you value for money by providing the lowest available price for refuse disposal services, and our aim is to provide consumers with a high standard of service and excellent value. We will do the price comparison and booking all in one go, so you don't have to spend time searching around several websites for prices. With Bookabin you will get your price and hire your skip in minutes!
Whether you are using a skip bin for moving house, home renovations, or a commercial project, you might be tempted to overfill it. It seems like a good idea, as the assumption is that you will save money, it's easier than getting another one, and there's no harm in it. However, overloading a skip bin is actually dangerous, illegal, and costly.
It is dangerous to overload your skip bin, as it puts you, your neighbours, and even your family at risk. There could be sharp, broken items sticking out the top and this could easily hurt passers-by, or those handling the skip bin. Also, if it is overflowing, then items can fall out and land on someone or roll into the street. When an overfilled skip bin is in transit, it is especially hazardous, as debris can fly out and land on the road or hit another vehicle.
"Can I Put Garden Waste into My Skip?'
Not All Rubbish Is Created Equal!
How to avoid a nasty fee!
A Community Clean-up can Bring Aussies Together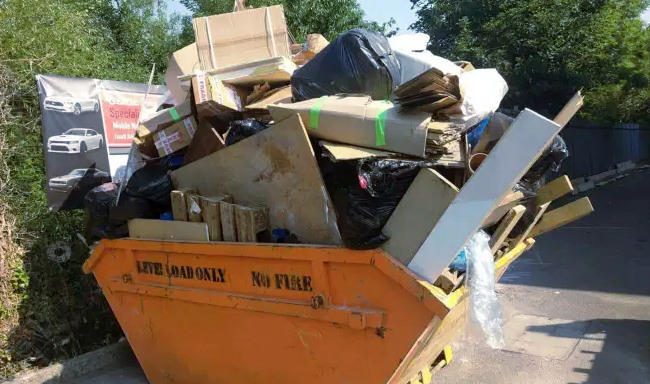 It may seem like you are saving money by overfilling your skip bin, but in fact, it will mean more costs in the long run. If your skip bin is overloaded, then the truck driver who is meant to pick it up could refuse to take it. This is because the skip may exceed weight restrictions and could damage the truck and put the driver at risk. In this situation, you will have to pay extra costs to have the waste removed.
The main thing you need to know when loading your skip bin is that you can't fill it higher than the sides of the bin. On most skip bins there is a red 'fill line' which shows the limit of where your waste can be filled to, and you should stick to this. It is usually obvious if you have overfilled it, so don't make the mistake of thinking that you will get away with it – just remove any excess and keep to the limit.