Month: December 2019
Ever heard of Marie Kondo? The queen of clean's 'KonMari' organizing method has helped declutter many homes & can help get you organised for the new year!
Using Marie Kondo for your home is a brilliant way to declutter your space. But it's also a great way to focus on the things that bring you joy and happiness. Once you follow this guide to declutter you can then use our Skip Bin Size Guide to figure out what skip bin size you require.
1) Tackle Categories Not Rooms
Deal with every single similar item (i.e – books) at once, otherwise, these items will move from room to room without being sorted.
2) Store Vertically
You can use shoe boxes as drawer dividers & use Kondo's vertical folding technique to make all your clothing items easy to spot & hard to mess up, as well as save you space. This will allow you to see what you own at a glance, & in turn, allow you to take inventory of what you own. This will prevent you from buying more of the same type of clothing, as well as allow you to easily identify any gaps in your wardrobe.
3) Give Everything a Home
Find a designated space for everything in its category. For example, all sun hats are put in their box in the hall cupboard, all winter gloves in another etc. Storing all your belongings by category reduces the likelihood of things getting left out & making the house untidy.
4) Only Keep Things That Spark Joy
Simply pick up an item & ask yourself if it sparks joy in your life. If not, set it aside to get rid of. Use your emotions & intuition to decide as to whether not you're going to keep an item rather than using rational thinking. Marie Kondo teaches that you should focus on what you love & by highlighting the items that bring you joy, you can create more happiness in your life. Conversely, by focusing on what does not make you happy, you only invite unhappiness into your life, & by dwelling on the items you can't stand, you're just generating more negativity.
5) Get Rid of Paperwork
Switch to more digital files, you can find copies of almost every paper in your home office online. It is important to keep some documents in physical formats, like your birth certificate. However, it can be advantageous to whittle down your documents in two piles: Papers to save and Papers to deal with.
We love helping with tips and advice. Read more right here: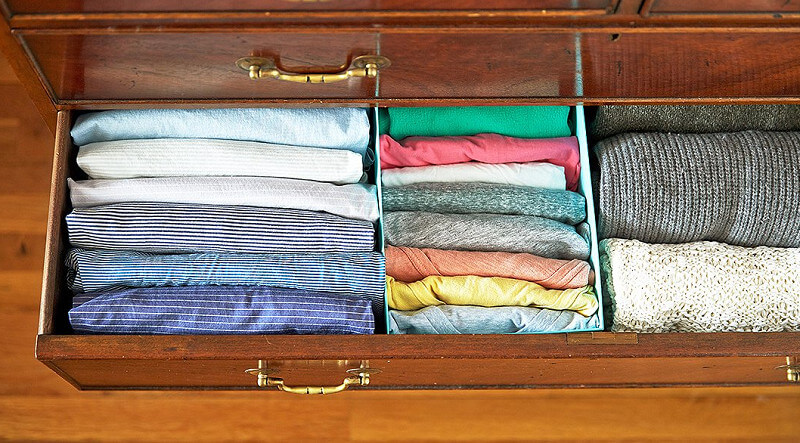 If you're thinking about having a major home cleanout, you're probably going to have quite a few things to throw out. This is where we come in! We have skips as small as 2 cubic meters up to as large as 30 cubic meters for all your waste removal needs. Can we help with our FAQ page or would you like an instant quote from our homepage?
Raring to go on that DIY but a bit unsure of the basic tools you'll need to do a good job? We've got just the tools for you without going overboard…
Bookabin is full of expert advice, so check out some of these great tips: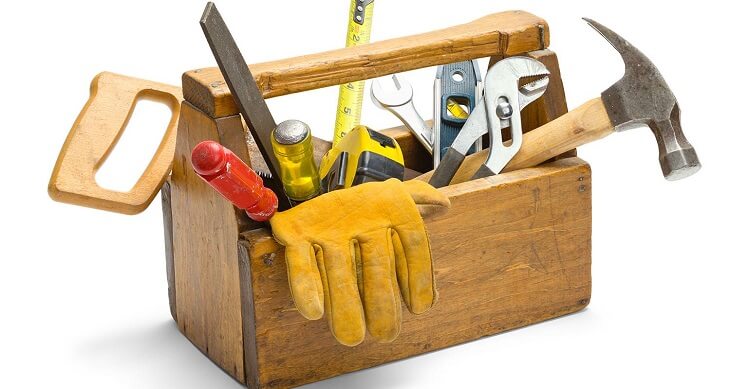 Tape Measure – From making sure furniture will fit in a room to measuring windows for blinds, this is one of the most important tools you'll ever need in your toolbox. A must-have!
Adjustable spanner – More versatile than fixed spanner sizes, you'll need one to tighten nuts & bolts & loosen plumbing fixtures among other things.
Hacksaw – This piece of equipment cuts through wood, metal and plastic pipes. Look for the kind with replaceable blades!
Torch – This may seem like a simple suggestion but it's very important to have a dedicated LED light or headlamp to make sure you're working correctly in low or no light.
Electric Drill – Not only does this drill holes & drives screws, but with the necessary accessories, they sand & grind materials, & stirs paints.
Reno's create rubbish and waste that needs to be correctly disposed out. Before you hire your skip bin, check out a couple of our useful guides:
Have we got you thinking about your next DIY yet? Bookabin is the perfect accompaniment to any DIY where you have rubbish to get rid of! You can get an instant quote and turn it into a booking from our homepage.
When the silly season comes around a lot of us tend to spend silly amounts of our money on festive decor, except that doesn't have to be the case! You can recreate DIY Christmas decorations to deck out your holiday home that is just as stylish & seasonal!
When the holiday season is over take stock and think about better ways to get rid of all that Christmas and New Year rubbish. Read our Get Ready For Your Holiday Clean Up blog page.

1) Gold-dipped bottle brush trees
These would look highly festive on top of a mantle or break up a floral arrangement on your holiday dinner table. Simply attach the bottle brush to a wine cork base to start. Then use a stiff brush to dip into liquid gold leaf & brush it along the tips of the tree's bristles, brushing on the gold glitter nail polish in the same way, just on the tips.
2) Lantern display
Fill lanterns with colourful ornaments for a warm & welcoming entryway. Easy!
3) Spare little tree
This adorable "tree" will look stylish on any surface around your home. Just find a sturdy tree branch, apply spray paint, put it in a small glass bottle or vase & decorate!
Bookabin is full great tips and expert advice. Check out some of this advice:
Bookabin has skip bins for every project! Visit our Homepage to get an instant quote and book your skip hire.