Month: February 2023
Remodelling any part of your home is stressful and messy, and demolition and renovation waste dumped on your section will make it even more hazardous to your family. Maintain your household's sanity and safety by hiring the right skip bin for renovation rubbish removal. A clutter-free renovation will help free up your creativity – and keep your house feeling like home as much as possible. The first step is to rent a skip bin from BookaBin; read on to discover tips for finding the right skip bin.
Choose the Right Size
It doesn't matter if your renovation is big or small; finding the right size skip bin is crucial. Getting a skip bin too small means you'll run the risk of overfilling it, and the driver won't remove it once you're finished. On the other hand, a skip that's too big is just a waste of money – money that you could spend on the renovation! To ensure you get the right size bin for your renovation rubbish removal, check out our Skip Bin Size Guide.
Know What Can and Can't Go into Your Skip
Despite what many people think, you can't just throw any old thing into a skip bin. From general waste to cleanfill/hardfill and garden waste, there are specific skips you will need for different types of renovation rubbish. Knowing what bin you need will help you avoid any costly fines down the line.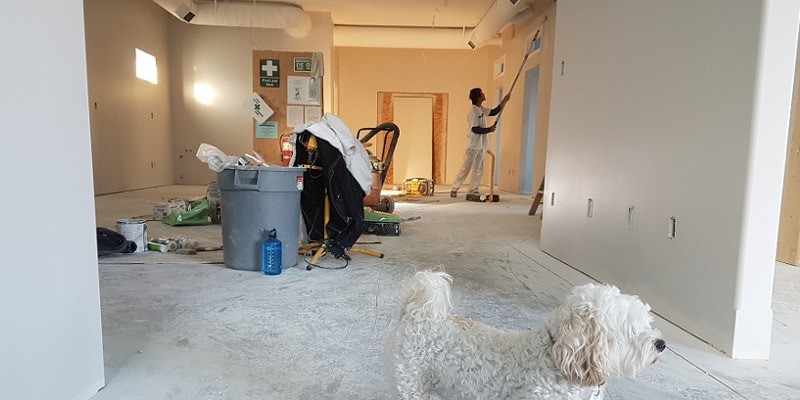 A Good Renovation Starts with a Skip Bin
Skip bins are essential for effective renovation rubbish removal because they allow anyone to organise the bulk collection of a range of waste materials for disposal and recycling. Bulk collections are crucial as they provide a far more efficient way of disposing of waste than the regular lift services generally available to households and small and medium-sized businesses.
BookaBin offers skip bin hires from Sydneyto Perth and everywhere in between. Get in touch today to ensure your next renovation goes off without a hitch.
Check out more tips from BookaBin:
3 Home Renovations for the Best Returns
5 Common Bathroom Renovation Mistakes