Month: July 2019
We get that renovating is not only time consuming, but also very expensive. Find out how you can save yourself a few bucks with these handy tips!
House renovations usually need a general waste skip bin hire and to check your waste type check out the General Waste Guide.
1) Upgrade kitchen & bathroom fittings as opposed to moving them or altering the pipes
However, if you're installing a kitchen or bathroom in an entirely new location, it might be possible to use existing plumbing close by. For example, if your new bathroom shares a wall with an existing kitchen, you may be able to use existing water feeds without running new plumbing.
2) Being smart about where you splurge
Save high-end finishes for high-traffic areas of the home, like the entry, kitchen & dining room. These are the areas where homeowners & guests spend the most time, which means details are more likely to be noticed & enjoyed!
3) Communication with your contractor(s) is key!
Many contractors specialise in just one area for example joinery, painting & plumbing. Having regular conversations with tradespeople can avoid confusion & give you the best outcome for your project.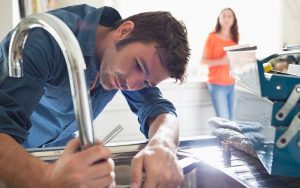 4) Renovation timelines are underrated
Using a timeline during a home reno is great for giving you an overview of what work is going to happen. This is critical for a job like a bathroom or a kitchen renovation, where multiple trades are involved, as any delays will eat into your budget!
5) Don't replace everything!
Undergoing a renovation doesn't mean you need to replace all your furnishings. Consider the pieces that you want to keep & those that you want to let go. Keep in mind that a lot of items can be restyled or repainted to fit in with the new look to your home.
6) Do it yourself, unless you can't!
If you're really into your DIYing you can probably pick up a few of the tasks on your construction to-do list. By doing some of the work yourself, you're saving on costs. The trick is to be realistic about what you can do!
Here are more great tips and advice for you:
Speaking of money-saving, check out our Home Page for instant quotes and booking. We compare prices providing you with value for money by offering great deals for the skip bin hire you need!
Here, we have compiled a list of the best time-saving tips for gardeners that will hopefully save a few extra hours that you could otherwise be spending enjoying your outdoor space!
Garden waste removal is one of the most popular bookings so check out the Green Garden Waste Guide here.
1.Mass Planting!
Find foundation shrubs or ground covers you really like & plant them in large masses, repeating each mass grouping at least 3 times.
This will not only provide a strong visual impact, foundation & flow to a garden, but they're also low-maintenance. So you spend less time working in your garden & more time enjoying it!
2) Compost to Give Your Soil Superpowers!
By dressing your beds with a heavy (3-inch) layer of compost every spring, you can suffocate weeds & give existing plants a boost. This will provide a rich foundation for annuals & new plantings, meaning your plants will be healthier and less work for you!
3) Weed Wisely!
Weed when your soil is moist, it makes the job easier (& quicker!). Also, aim to catch those weeds when they are small so they are easier to pull as they haven't established a strong root system yet.
4) Water less often & for longer periods of time
A deep soaking once a week is better for your plants than frequent shallow drinks. Thorough soakings encourage deep roots, which means you'll water less as the summer wears on & have more time to spend enjoying your garden.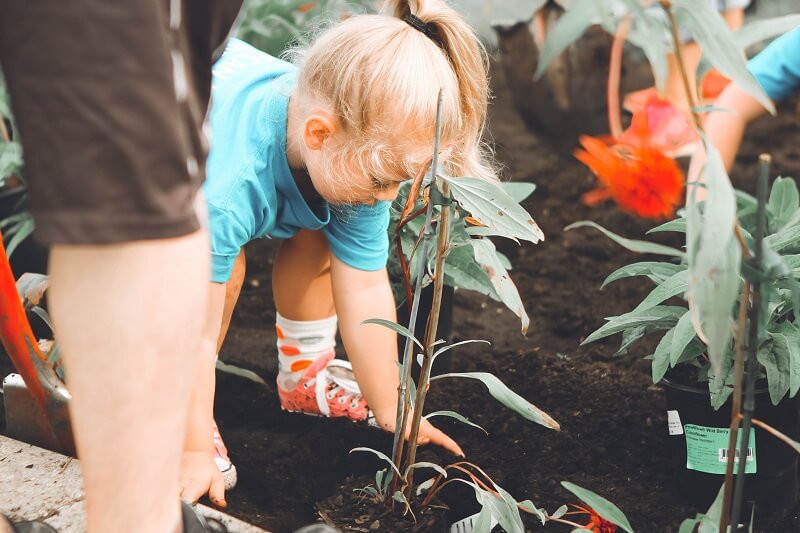 5) Use mulch, it's a true multitasker! Mulch not only instantly decorates a garden but also conserves moisture, suppresses weeds & insulates the soil. One application in spring is all you need! As it breaks down, this annual layer of mulch will also reduce the number of amendments and fertilizer you'll need to add to your soil, saving you time!
6) Grow Plants with Similar Requirements Together. This means arranging plants in the same location according to whether they require full sun or shade, as well as those that require moist soil or low watering needs. This will not only help your garden flourish, but it will also provide more order & ease in figuring out what parts of the garden need to be attended to & when hence saving you a whole bunch of time!
7) Let your crops self-seed. Growing self-seeding plants will not only save you a few bucks, but it also means you don't need to buy seeds every year since they reoccur annually, overall saving you time AND money. However, choose self-seeding plants carefully as some species are very invasive.
If you enjoyed these gardening tips, check out more:
Speaking of time-saving, we can also help with that! We have Green Garden Waste bins, green bin & garbage bins for any landscaping projects you may undergo. Get an instant quote and book your skip bin on the homepage.