Month: May 2022
Community clean-ups are essential to a sustainable future in Australia. Clean communities aren't just aesthetically pleasing. They're places with engaged citizens, more dynamic local economies, higher property values, healthier environments, and good public safety. Engaging citizens in community clean-ups returns ownership to the community, resulting in reduced litter and a healthier community.
Follow these tips to make your community clean-up event a success.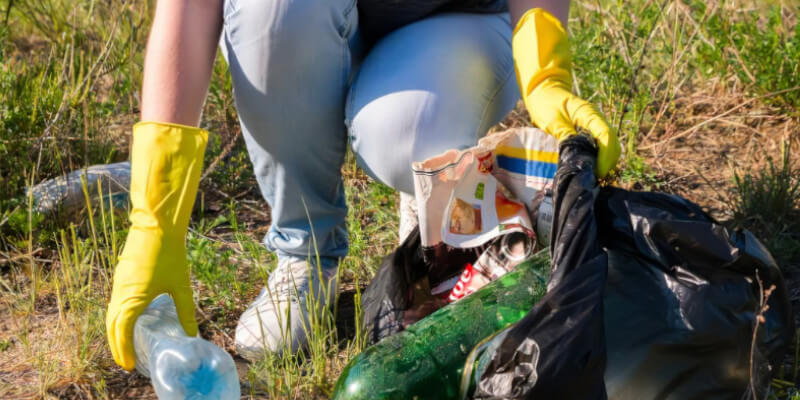 Focus on a Specific Area in Your Community
Do your local streets deserve a good clean-up? Are you on the beach? Is the neighbourhood park looking neglected? When planning a community clean-up, it is crucial to identify a specific area to work on, so your volunteers know exactly where to be and have an achievable goal to work towards.
Once you have settled on the purpose and location, set a date that will be convenient for most people. Set a rain date, just in case. Choose the time of day carefully. If you are meeting in the middle of the summer, it may be better to work outdoors in the morning when the temperatures are lower. These are all essential aspects to consider when planning a community clean-up.
Get the Word out! Make Your Clean-Up Plan Known
Publicity is vital for any community clean-up. You want the members of your community to be aware of your project, as they will be the ones working with you to achieve it. Advertise your clean-up to your organisation, family, friends, and community members. Don't forget about neighbourhood websites, notice boards, and local businesses.
Volunteers are what Make a Community Clean-Up Successful
You will need to search for volunteers as early as possible. There will always be some people who can't make it or don't show up, so get more volunteers than you think you will need.
It will be easier to plan your community clean-up if you know how much manpower to expect. A digital sign-up platform can be great for organising numbers and reminding those who signed up when and where it will be taking place.
Clearly Outline the Responsibilities of Your Volunteers
A clear understanding of what needs to be done and who's doing what is critical to any community clean-up. Create a list of tasks to be completed. Determine how many people will be needed for each job, but make sure you're being realistic!
Divide the volunteers into groups. Assign a group leader. Give the groups a specific list of tasks to be completed and the necessary tools for the job. You may give each group an area to work on or a particular set of tasks to complete. Be as straightforward as possible. Organised, informed volunteers will be able to get a lot accomplished.
Make sure You Have the Right Tools for the job
To get the job done right, you will need to ensure you have the right tools. Here's a handy checklist of things to consider:
Rubbish bags
Rubber gloves
Trowels and shovels
Rakes
Wear something you don't mind getting dirty!
Hand sanitiser
First aid kit
Rubbish grabbers
Plan for Rubbish Disposal
All your hard work should produce a pile of garbage—plan time for waste disposal. Look into a skip bin rental, if necessary. At Bookabin, we offer skip bin sizes to suit any clean-up project.
Party Time!
Your project is over, and it is time to celebrate! Plan a party or reward at the end for those who sacrifice their time for the project. Take pictures during your clean-up and post them on social media.
Clean up Your Community with Bookabin
A community clean-up is a fantastic way for community members to give back to the place they call home. Through positive action, we can create positive change and have a massive influence in and on our community. Bookabin is here to help support community clean-ups across the country. We provide accessible, affordable, and environmentally conscious skip bin services. Rent a skip bin today and let's clean up our communities together!
Construction waste management is a crucial aspect of modern construction work, with the construction industry being one of the largest waste-producing industries. Dumping construction materials in landfills means that, as well as not being recovered for further use, it is hugely detrimental to the environment. In an age where more and more companies are going green, the construction industry needs to follow suit.
The great news is that opportunities to minimise construction waste exist at all stages of your project. The key is to minimise the amount of waste generated and that as much of it possible is reused or recovered. In this blog post, we go over some tips to minimise construction waste.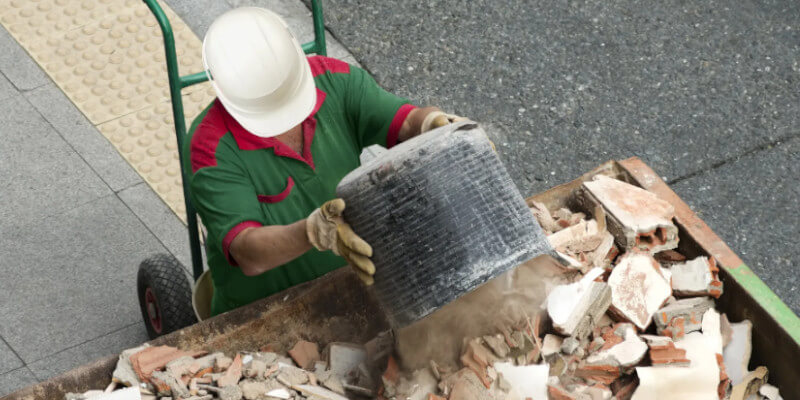 How to Minimise and Manage Construction Waste
Ordering and obtaining materials
Order the correct amount of material
Plan for delivery as required to minimise storage time on site
Confirm dimensions before ordering materials/components
Check all inwards goods against materials collected
Use prefabricated materials and components where possible
Storage and use of materials
Store materials so they are protected from the weather and potential damage
Confirm measurements before cutting or fabrication
Use recycled aggregate for concrete
Use recycled steel for reinforcement
Return unused materials to the supplier as soon as possible – don't let them sit on site
Reduce the amount of waste
Choose low waste packaging, e.g., gib adhesive in sausages rather than tubes
Reuse offcuts, e.g., of gib, timber
Use hard wastes such as concrete tiles as fill for paved areas
Don't forget liquid wastes, e.g., plaster and paint, wash up
Before construction starts
Ensure all subcontractors are aware of your recycling policies and requirements
Minimise Construction Waste with Bookabin
Sustainable building practices are growing in popularity, and a sound construction waste management plan is essential to this. It will not only benefit your company but the environment too. At Bookabin, we can help you manage construction waste with our environmentally responsible skip bins and disposal services. Get in touch today for reliable skip bin hire.