Construction waste management is a crucial aspect of modern construction work, with the construction industry being one of the largest waste-producing industries. Dumping construction materials in landfills means that, as well as not being recovered for further use, it is hugely detrimental to the environment. In an age where more and more companies are going green, the construction industry needs to follow suit.
The great news is that opportunities to minimise construction waste exist at all stages of your project. The key is to minimise the amount of waste generated and that as much of it possible is reused or recovered. In this blog post, we go over some tips to minimise construction waste.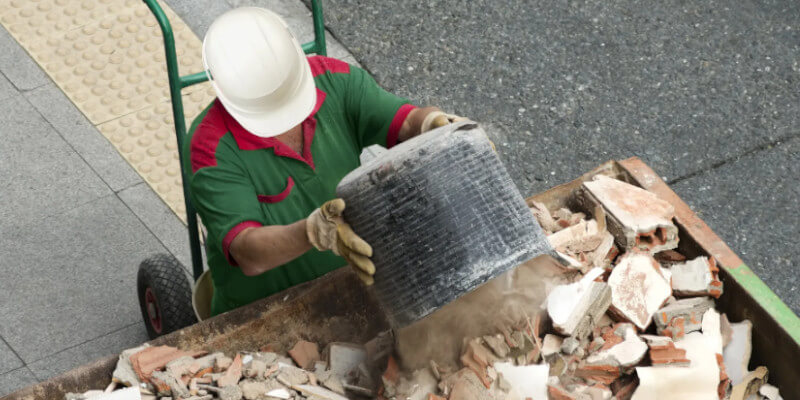 How to Minimise and Manage Construction Waste
Ordering and obtaining materials
Order the correct amount of material
Plan for delivery as required to minimise storage time on site
Confirm dimensions before ordering materials/components
Check all inwards goods against materials collected
Use prefabricated materials and components where possible
Storage and use of materials
Store materials so they are protected from the weather and potential damage
Confirm measurements before cutting or fabrication
Use recycled aggregate for concrete
Use recycled steel for reinforcement
Return unused materials to the supplier as soon as possible – don't let them sit on site
Reduce the amount of waste
Choose low waste packaging, e.g., gib adhesive in sausages rather than tubes
Reuse offcuts, e.g., of gib, timber
Use hard wastes such as concrete tiles as fill for paved areas
Don't forget liquid wastes, e.g., plaster and paint, wash up
Before construction starts
Ensure all subcontractors are aware of your recycling policies and requirements
Minimise Construction Waste with Bookabin
Sustainable building practices are growing in popularity, and a sound construction waste management plan is essential to this. It will not only benefit your company but the environment too. At Bookabin, we can help you manage construction waste with our environmentally responsible skip bins and disposal services. Get in touch today for reliable skip bin hire.