Month: September 2023
A well-organised pantry can make your life in the kitchen much easier. No more searching for ingredients or struggling to find that one spice you need for your favourite recipe. With the right organisation, your pantry will work with you, not against you. Discover 6 of the best ways to organise your pantry.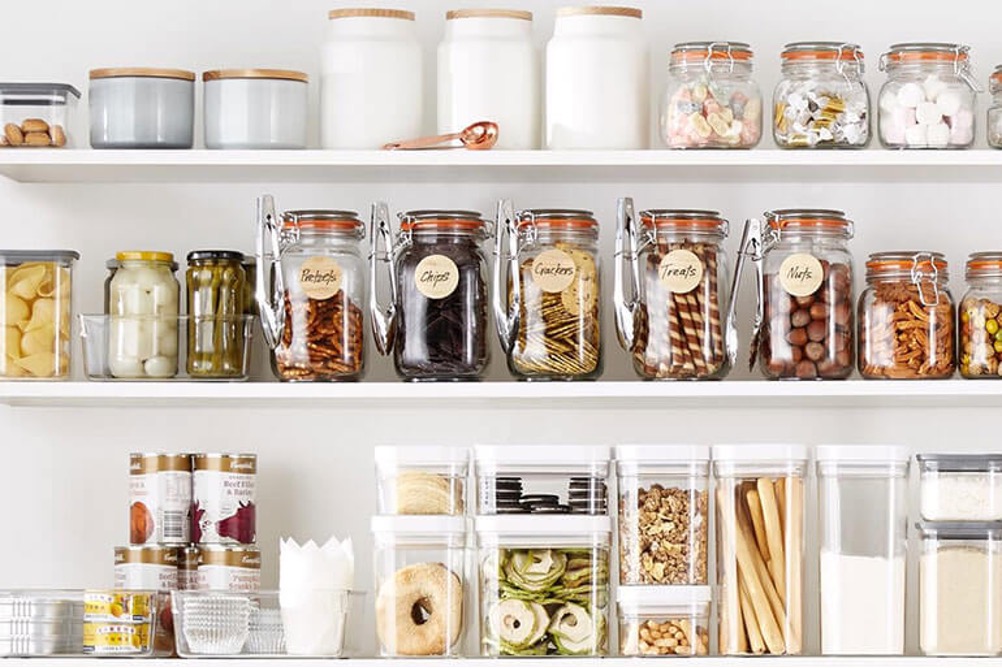 As with any organisation project, there's bound to be a bit of a mess. If your kitchen and pantry need a serious clean, rent a skip bin from Bookabin to help deal with the mess.
1) Declutter First
Before you dive into organising your pantry, it's essential to declutter. Take everything out of your pantry and go through each item. Check for expiration dates and toss out anything that's expired or no longer needed. Remember to be ruthless! Do You really need that packet of garlic powder that expired last year? Probably not. Decluttering is the first step to creating an organised pantry.
2) Categorise Your Items
Once you've trimmed the fat off your pantry, it's time to categorise. Sorting your items into categories is one of the best ways to organise your pantry. Group similar items together, such as canned goods, baking supplies, snacks, and spices. Doing so will make it easier to find what you need when cooking or baking.
3) Jars, Jars, Jars
As annoyingly pretentious as they may be, those hipsters were onto something when they started using jars as storage. Mason jars and other clear containers are your best friends when it comes to pantry organisation. Jars not only make your food uniform and easy to see, but they also make it easier to get to each item as there aren't stacks of plastic wrappers piled on each other.
4) Invest in a Label Maker (or chalk pen)
A label maker is a one-off purchase that will pay off tenfold. It's one of the best ways to organise your pantry – and other areas of the house as well! Label your storage containers with the contents and expiration dates; this not only keeps your pantry tidy but also helps you avoid using expired ingredients. These little labels are all that is standing between your pantry and complete chaos. You can even customise your labels to fit your label's aesthetic!
5) Repurpose Other Household Items
Don't have the cash to splash on dozens of clear containers? Don't worry; plenty of household items can find a new home in the pantry. Use crates, space-saving racks, pencil holders, and magazine racks as inexpensive ways to add more storage to your pantry. If everything has a place, you'll be less likely to mess up your organisation when looking for that one can of beans you're sure you bought a couple of weeks ago.
6) Use Shelf Dividers
Shelf dividers can help maximise the space in your pantry. They create separate sections for different categories of items, preventing your pantry from becoming a jumbled mess. Shelf dividers are available in various sizes and shapes. They can be easily installed in your pantry to create additional vertical storage space, making it easier to organise and access your items.
Get Your Pantry in Order
An organised pantry is a game-changer in the kitchen. Following these six tips on the best way to organise your pantry, you can make dinner time a breeze in your home.
For any home improvement projects, big or small, Bookabin can help you with the clean-up. We offer skip hires from Sydney all the way to Perth. Get in touch with us today.
We've got more handy tips for your home:
DIY Outdoor Decor Projects That Will Give Your Home More Character
5 Easy Tips to Transform Your Bedroom Without Really Trying
As Australia continues to grow, so does our accumulation of garbage. And that includes all the green stuff. You might think that organic waste can break down on its own, but it can cause serious issues if we don't handle it properly. As your go-to bin hire company, we have created a guide on green waste removal, so you know how to get rid of your rubbish responsibly.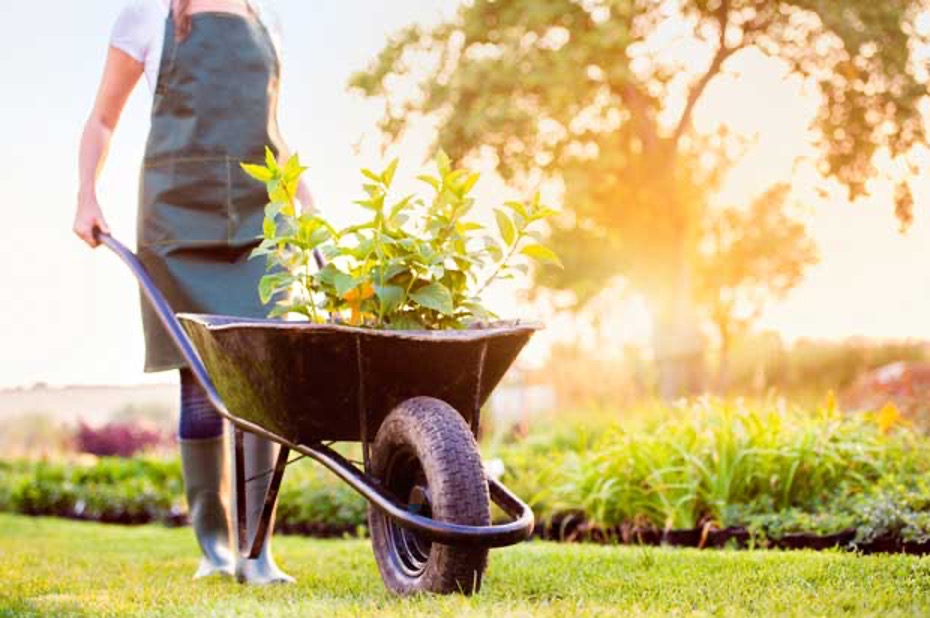 What Kind of Waste Can Go Into My Skip?
A general waste bin can take light domestic waste, light construction waste, office waste, and green garden waste (mattresses, carpets, tyres, and e-waste may incur extra costs – check with your supplier after the booking). The price for a green garden waste bin is based STRICTLY on green garden waste only, such as grass, leaves, tree trimmings, small branches, weeds, bark etc.
Hazardous waste cannot go into a general waste bin; this includes TVs, monitors, fridges, paints, solvents, liquids, or any asbestos. You must contact your local council to dispose of any of these materials. They will be able to provide you with a contact who can dispose of anything hazardous or not accepted in your skip bin (i.e., food waste). Disposal of tyres and mattresses in the skip bin can incur additional charges in some areas. Your supplier will be able to advise you of these costs.
Check our Green Garden Waste Guide to know what type of garden waste you have. And there is also a General Waste Guide for your reference.
What is Green Waste?
Green waste often gets confused with garden waste; while there is a fair bit of overlap, there are some differences. The general rule of thumb is that green waste can include anything organic or biodegradable such as:
• Leaves
• Grass clippings
• Ash
• Bamboo or cardboard food containers and cutlery
• Food scraps
• Flowers and dead plants
• Twigs and branches
• Grains
• Hair
• Manure
Items unsuitable for green waste removal may seem obvious, but did you know some organic waste items are a big no-no too? These items include:
• Treated timber
• Plastic plant pots
• Metal objects or materials
• Glass items
• Rocks, stones, or large quantities of soil
Why is Green Waste Removal Important?
Green waste removal is essential for several reasons, the most obvious being reducing waste in our landfills. In Australia, you might be surprised to learn that about 20% of landfill waste is organic material. That's a lot! And a good portion of it could be processed at green waste facilities instead. Keeping green waste out of landfills can lower greenhouse gas emissions and make landfills last longer.
How to Dispose of Green Waste
There are several ways to go about green waste removal that is better than biffing it in the bin.
Use a compost bin
Composting is a fantastic way to dispose of food scraps and yard waste while providing your garden with nutritious fertiliser. Not only is it great for your plants, but it also helps reduce the amount of organic waste in landfills. Plus, it's a simple and easy process that anyone can do! Start by collecting your food scraps and yard trimmings in a bin, and let nature take care of the rest. Before you know it, you'll have a rich compost perfect for nourishing your garden.
Take green waste to a recycling facility
Did you know that some local councils have places to drop off your garden clippings and other green waste for recycling? It's worth checking with your council to see if they offer this service in your area and to find out what materials they accept. Plus, it's a great way to help the environment and keep your garden looking great!
Hire a skip bin
Have you got a lot of green waste to get rid of? Rent a skip bin from Bookabin! We have a range of skip sizes you can bring to your place for easy loading. The bin will be picked up and taken to a green waste processing centre when you're done.
Get Rid of Your Green Waste with Bookabin
Here at Bookabin, we can take care of your green waste removal. If you have some lawn clippings or garden cutting that are making a mess at your place, get in touch with Bookabin today.
How to Save Money on a Garden Overhaul
Plan a DIY landscaping project in just a few easy steps
Everyone will move house at some point in their lives, and those that have done it already know the heavy stress & chaos it brings. No house move will be completely stress-free. However, there are a few things you can do to make the process run a little smoother. Here are 6 easy moving house tips to make the process easier.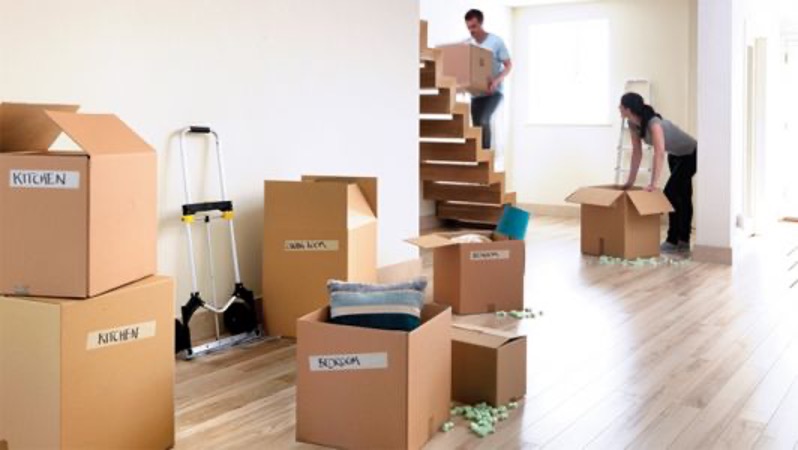 1) Get Organised Early
Avoid leaving anything until the last minute! Unless you must pack up and leave in a hurry, you usually have around 30 to 60 days to make a plan and ensure that moving day runs smoothly. Check out our Skip Bin Size Guide to ensure everything is organised. Trust us; it'll make your life a lot easier.
2) Use the Opportunity to Purge
Moving is a great time to organise your belongings and eliminate a few things you don't use anymore. Hire a skip bin to get rid of rubbish, and check our Waste Type Guide to understand what skip bin you will require. This moving house tip will save you time that you would otherwise spend boxing these belongings and transporting them to your next place, and if you're using a moving company, this could also save you a buck or two. Hold a yard sale, donate, or sell online as much as you can!
3) Specific Labelling
You can never go overboard with labelling when moving houses! Label each box clearly with what's inside and where it's going in your new home. The more detail, the better! Thorough labelling will save you loads of time and frustration when you're unpacking and trying to find that one thing you need. Trust us; it's worth it!
4) Plan the Space
To save time on moving day, plot where you will put everything in your new place. It is also handy to take measurements of walls & spaces, especially where big pieces, such as cabinets, will go. Masking tape alongside this is very helpful, so space is mapped out for the day. Long story short, invest in a tape measure and a roll of masking tape!
5) Prioritise your Kitchen
Moving can be stressful & exhausting, & so nourishment during this process is important. Prioritise unpacking your kitchen first. The sooner you can cook a meal in your new home, the sooner it will feel like home.
6) Use a Packing List Template
Using a packing list template will give you a list of everything you need to complete in your move, with different categories. You can then use the same list to unpack because you will know where everything is. Go through your house systematically & list everything in each room, ensuring to make a note of the fragile items.
Get Moving with Bookabin
With our house moving tips, you can make light work of your next move. To make your move easier, hire a skip from Bookabin to lighten your load before moving. We offer skip bin hires from Brisbane to Perth; get in touch today.
Read our skip bin hire tips to help you save money:
What Kind of Skip Bin is Right for You?
Do I Need a Permit For My Skip Bin?
How To Stop Neighbours Using Your Skip Bin
Download our Free Guide that Makes Skip Bin Hire Easy!