If you're placing your skip bin on your own property, you don't need a permit. If your skip bin is placed outside your property boundary on public land you will need a permit. Public land includes footpath, nature strip & road.
The method of obtaining these permits & the associated costs varies from council to council, so we recommend that you check with your local council. However, here is a basic rundown of permit requirements for some of the major cities in Australia.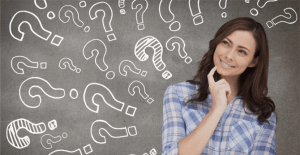 𝗠𝗲𝗹𝗯𝗼𝘂𝗿𝗻𝗲 – In most council areas, the permit must be attained from your skip bin operator, which can only be done if they are registered with that particular council. However in the CBD, a customer may obtain the permit themselves.
𝗦𝘆𝗱𝗻𝗲𝘆 – In some areas, skip bin operators buy an annual permit that will cover them for placement so customers don't need to worry obtaining one themselves, however in other areas, the customer must apply for the permit themselves. Just to make things a little more complicated, in other areas, skips up to a certain length & width that meet requirements with regard to markings can be placed in the street without a permit for a certain period of time.
𝗔𝗱𝗲𝗹𝗮𝗶𝗱𝗲 – Nice & easy, permits are required for all suburbs & must be obtained by the customer.
𝗕𝗿𝗶𝘀𝗯𝗮𝗻𝗲 – In most areas, a skip can be placed on the nature strip or footpath without a permit as long as there is sufficient space left for pedestrians to pass safely without having to walk on the road, however skips cannot be placed on the road.
𝗣𝗲𝗿𝘁𝗵 – In inner suburbs, a permit is normally required & obtained by the customer.
𝗡𝗲𝘄𝗰𝗮𝘀𝘁𝗹𝗲 – Permits are needed for Newcastle City Council areas & are obtained by the skip bin operator. However, in Lake Macquarie, permits are not required.