The layout of your property and the size of the skip bin that you intend to order will help you determine the most appropriate spot to place it.
Here's a list of things you should take into account when choosing where to place your skip bin…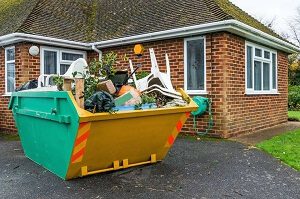 • Choose a spot with no tree branches or power lines. These could get in the way of the delivery truck & could result in fines should damage occur to these things. The skip bin should also not block access to authorities checking utility lines & poles.
• Situate the bin on your own property as much as possible to prevent causing any trouble with your neighbours.
• If you have a council permit to place the skip bin on the street, leave enough space so that the bin does not impede traffic.
• If there is enough space in your garden area to fit your skip bin, consider placing it there with wooden planks underneath the skip bin to help with moving it & preventing it from damaging your garden.
Safety first! It goes without saying that before you think about any potential damage your skip bin could cause to your house or property, make sure that the placement of your skip bin can't physically cause harm to yourself, family or neighbours.