Month: October 2021
We believe community clean-ups are a great way to bring Aussies together, particularly during these tumultuous times. Organise your community to spruce up your local school, college, community hall, or sports club with a good clean-up, and Bookabin will be there to help take away all the rubbish you collect in our clean-up skip bins. Today we go through some useful suggestions for event organisers who want to know how to get started!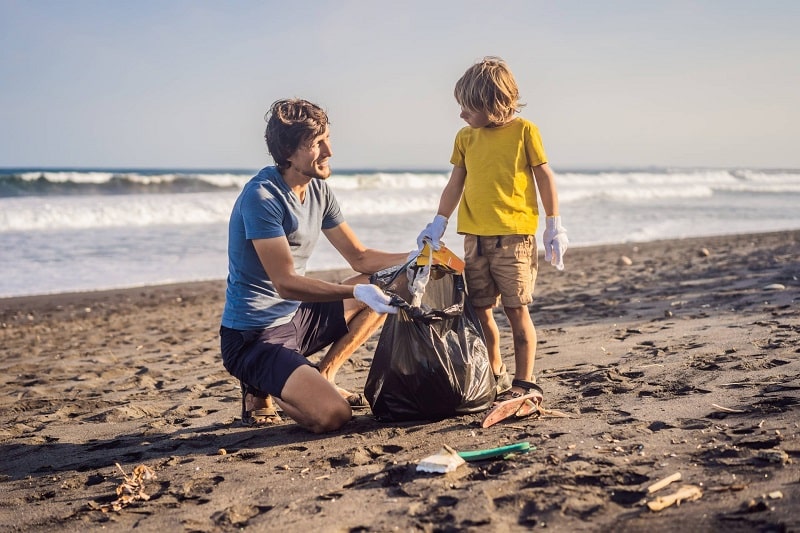 Good Initial Planning
Good planning encompasses a whole range of things you will need to consider when setting up your community clean-up. Here are some of the main things to consider for your community clean-up event:
The Right Personnel
Enthusiastic leaders can make all the difference in a neighbourhood clean-up. Choose people who are well-respected in the community to lead the different groups. This will help people feel more comfortable and focused on the day of the event.
The Right Timing
Choose a day that is slated to have good weather and you will see a much better turnout. You also need to make sure your community event lines up with the dates your local clean-up skip bin company is open, which in the case of Bookabin, is seven days a week!
The Right Area to Clean
The community is much more likely to engage in a clean-up event if the project is chosen well. Choose a target that is significant to a lot of people for example a beach, park, sports club, school, natural reserve, community house, or any other area with which you think your community connects. By choosing the right area people will feel they are contributing to the community in a more significant way.
Promote the Event
The next step is promotion. Tell neighbours, friends, community members, local businesses, and other organisations about your event by creating a flyer highlighting the details of the clean-up and distributing it. You can also promote the event on social media and ask neighbourhood organisations to promote the event in their newsletters.
Have the Right Equipment
So, you have the date, time, place, and people – now you just need the right equipment. Along with gloves, bags, and pick-up tools, you also need a place to put the garbage. Use our skip hire website and it will search our large network of skip suppliers' current stock and prices, and instantly present you with the best price available for a skip bin meeting your specific requirements.
Bring Your Community Together Today
With the right planning, promotion, and equipment you can bring your community together to do something great for the planet. Bookabin is here to make it that much easier! Contact us today to speak to our friendly team if you would like more information or, if you live in the Melbourne area you want to know more about Melbourne skip bin hire, you can read more here.
Skip hire is a lifesaver for those who need to get rid of a mountain of waste and rubbish. Whether you are renovating your property or need to clean up after hosting a party, the convenience of having a skip that fits your needs and can be collected whenever you want is worth every dollar.
If you're on a tight budget, there are several simple ways you can cut skip bin costs and waste management in general. Below are five tips to enjoy a cheaper skip hire.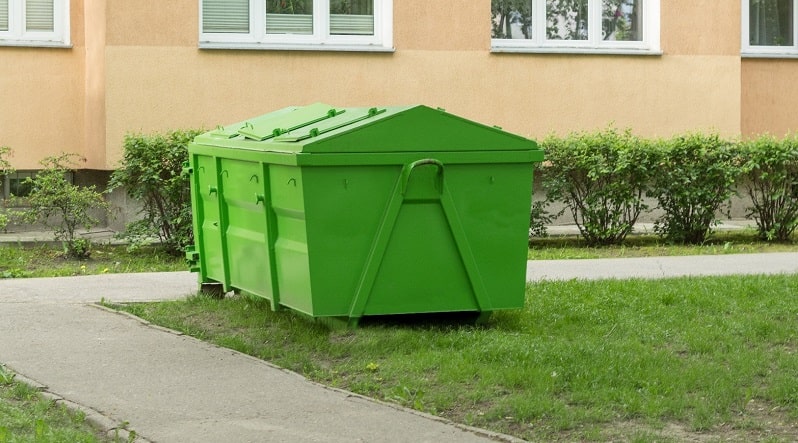 1. Order the Right Size
Knowing exactly how much waste you need to get rid of will help cut costs as it allows you to order the right size skip bin. Ordering a skip too small will result in overfilling while ordering a skip too large will result in overspending.
Use our skip size guide to get the right skip that meets your needs.
2. Collect the Right Waste
Waste management authorities can be strict sometimes, refusing to collect waste from a skip if it carries certain types of waste (green waste, hardfill, general waste), meaning you'll have to wait until the next collection, potentially extending your hiring date.
Have a look at our waste type guide, to identify the right waste.
3. Reduce Waste by Donation
If you have waste that is still functional such as toys or clothes, why not donate to your local salvation army store? Reducing your waste will ensure your skip won't overfill.
4. Share Your Skip with Neighbours
When you need to hire a skip bin, consider speaking to your neighbours to see if they would like to share it. This can save money for everyone involved and you can hire a larger skip bin at a lower price. This is an especially good idea if you live in a densely populated neighbourhood, where more effort is required to remove waste. It's an excellent opportunity to get to know your neighbours a bit better as well!
5. Avoid the Avoidable Fees
One common and easily avoidable fee is waiting time charges that occur when a skip delivery driver is forced to wait for a long time because no room had been made on the property for the skip to be placed.
Find the Right Skip with BookaBin
Get the right skip for your property by looking at our online guidelines. We offer a wide range of skip bin prices, depending on the size and type of waste to be disposed of. Our bins are suitable for general waste, clean and hard fill, green garden waste, and soil. If you're not sure what kind of bin you need for your property, then just check out our skip bin size guide! It will help you find the perfect skip to hire. Alternatively, you can contact us to discuss your needs in detail.
Check our Facebook page for weekly tips and COVID lockdown updates for skip hire. Skip hire is easy when you take some simple and sensible precautions. Bookabin Australia is here to make sure you get the best service.