Month: November 2019
A lot of the time, we don't realise how many factors go into hiring a skip. Not only is there the type of waste, skip bin size and how long you want it for. But there's also location, neighbours and visibility to keep in mind.
To make your skip bin process run as smoothly as possible, there are a few important tips you should know:
1)  Skips should not be placed over manhole covers or any utility access.
2)  Make sure your skip is easy to see! Place reflective material on both ends of your skip, cones or flashing lights if it's dark or foggy. This will help a lot in keeping vehicles or pedestrians from driving or walking into the skip.
3)  Keep all your contents inside the skip. Anything protruding over the sides will be very dangerous for pedestrians and drivers. It is illegal to overfill your skip! If you have more material than will safely fit in, you need to order a bigger skip.
4)  Don't to put your skip on the pavement, or anywhere it might obstruct access to your neighbours' driveways.
There are more tips and expert advice for your skip bin hire right here: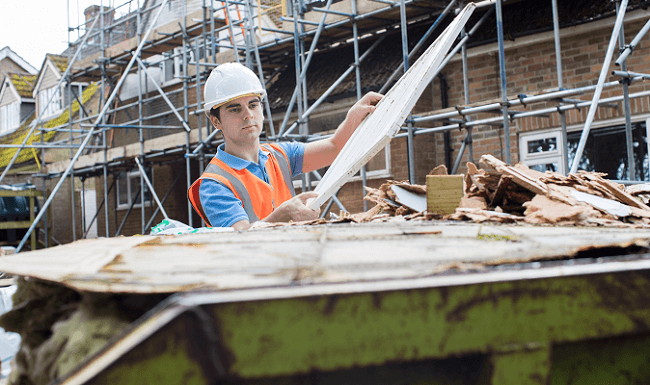 If you're looking for cheap skip bin hire, Bookabin is the service for you! We have skip bin hire across the country and we aim to save you both time & money by keeping a database of skip bin supplier rates so you get the best available price for skip bin hire anywhere in Australia.
We recommend getting an instant quote on our homepage.
Picture this. You've just refurnished your kitchen. It's shiny new & your pantry is ready to be filled with scrumptious food items. Here are some tips for you to get the organised pantry of your dreams!
We've got more handy tips for your home:
1) Invest in a Label Maker (or chalk pen)
This one-off purchase not only will benefit you in your kitchen space, but other areas in the household as well. You can also customise your labels to fit your pantry's aesthetic, ooh lala.
2) Jars, Jars, Jars
Use clear jars & containers to store your food. Not only does this make your food uniform & easy to see, but it also makes it easier to get to each item as there arn't stacks of plastic wrappers piled on top of eachother.
3) Repurpose Other Household Items
Use crates, space-saving racks, pencil holders, magazine racks etc as an inexpensive way to add more storage to your pantry. If everything has a place, you'll be less likely to mess up your organisation when looking for that one can of beans you're sure you bought a couple of weeks ago.
If you're looking at refurnishing your kitchen, we can help with the waste removal! We have skip bins that are perfect for renovating, so visit our Waste Bin Guide and our Skip Size Bin Guide to know what skip bin you need. Then get an instant quote and booking on our Homepage.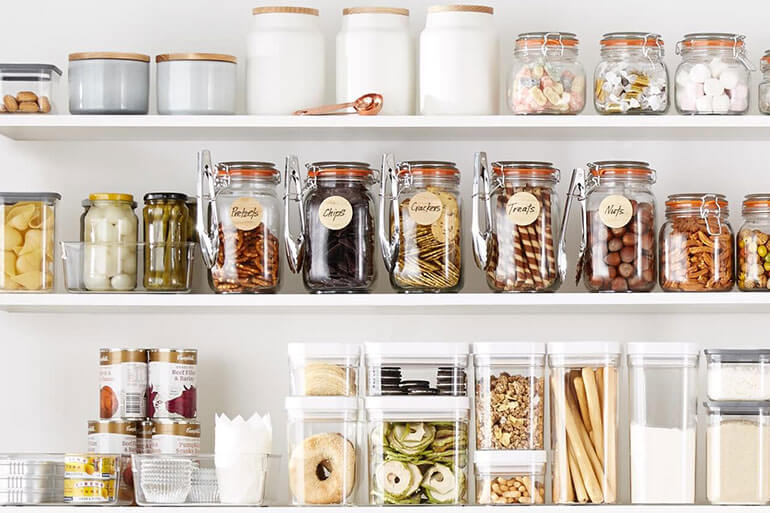 You're most likely familiar with the quote, 'Work smarter not harder'. This not only can be applied to work & study situations, but your home life as well.
There are many signs that your home isn't working with you. This can include: struggling to find your keys in the morning, turning your kitchen upside-down to find a particular utensil & generally cutting back on your downtime because you have to repeat the same jobs.
Here, we outline a couple of simple ways that can make your home better.
Do you love handy tips? Here's more for you:
1) Create Storage Nooks in Handy Places
Maximise storage space by placing 'storage stations' in otherwise blank spaces. This will provide a designated spot in an area of the house where you can put all your usual hard-to-find items. For example, place a designated key bowl or hook in your home's entryway & in the kitchen, store your drinking glasses right by the water filter so you can easily grab them at a moment's notice.
2) Declutter!
Decrease the amount of stuff you have. Simple. Having too much of it can cause cupboards not to close, floor space to be compromised, dust-gathering & overall decreasing the ease with which you have to access the items you need. Pro tip: avoid dumping area traps such as kitchen benchtops/bedroom desk & chairs by giving each item a home.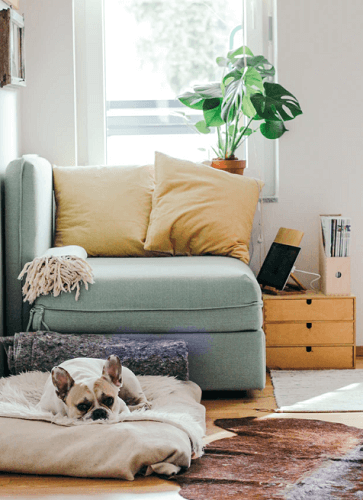 If you're planning on making larger changes to your home and need a skip bin service to help you with your waste removal needs, Bookabin Australia is here to help. We offer a range of skips and sizes for any project!
Instant Quotes and the Booking Service for your skip bin hire is on our homepage