You're most likely familiar with the quote, 'Work smarter not harder'. This not only can be applied to work & study situations, but your home life as well.
There are many signs that your home isn't working with you. This can include: struggling to find your keys in the morning, turning your kitchen upside-down to find a particular utensil & generally cutting back on your downtime because you have to repeat the same jobs.
Here, we outline a couple of simple ways that can make your home better.
Do you love handy tips? Here's more for you:
1) Create Storage Nooks in Handy Places
Maximise storage space by placing 'storage stations' in otherwise blank spaces. This will provide a designated spot in an area of the house where you can put all your usual hard-to-find items. For example, place a designated key bowl or hook in your home's entryway & in the kitchen, store your drinking glasses right by the water filter so you can easily grab them at a moment's notice.
2) Declutter!
Decrease the amount of stuff you have. Simple. Having too much of it can cause cupboards not to close, floor space to be compromised, dust-gathering & overall decreasing the ease with which you have to access the items you need. Pro tip: avoid dumping area traps such as kitchen benchtops/bedroom desk & chairs by giving each item a home.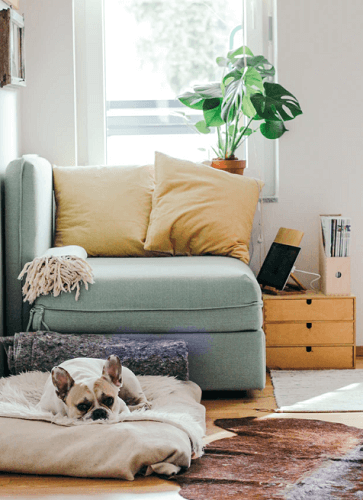 If you're planning on making larger changes to your home and need a skip bin service to help you with your waste removal needs, Bookabin Australia is here to help. We offer a range of skips and sizes for any project!
Instant Quotes and the Booking Service for your skip bin hire is on our homepage