Month: May 2021
What is green garden waste? Green waste is composed of biodegradable waste, which means it can be decomposed by the action of biological agents, especially bacteria. The below list is a good guide of what most Australian skip hire suppliers consider garden waste. Green waste is typically from garden waste, such as:
Leaves
Twigs
Grass
Tree trimmings
Small branches
Weeds
Bark
Tea leaves, bags and coffee grounds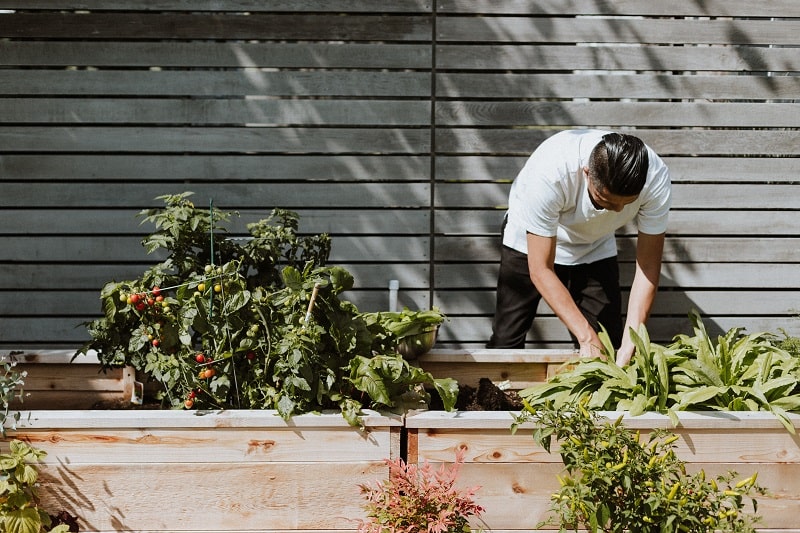 What is Not Green Garden Waste?
That's a good question! Below is a great list of items to keep out of any Garden Waste Bin:
Plastic products (including bags)
Large branches,
Tree stumps and trunks
Treated, painted or stained timber
Cabbage trees, bamboo or flax
Magazines or books
Fat and bones
Soil
Food waste
General waste
Download our FREE Backyard Landscaping Guide here!
So, let's get out into the garden and start working on your backyard landscaping ideas, with the help of Bookabin's skip bins. Bookabin offers green waste removal all around Australia. Landscaping can improve your home's value or stop soil erosion or local flooding. We think landscaping is all about creating the perfect place to relax with your family and friends.
The "waste hierarchy" ranks waste management options according to what is best for the environment. It is also a helpful tool to remember the order of importance when deciding which option to pursue first.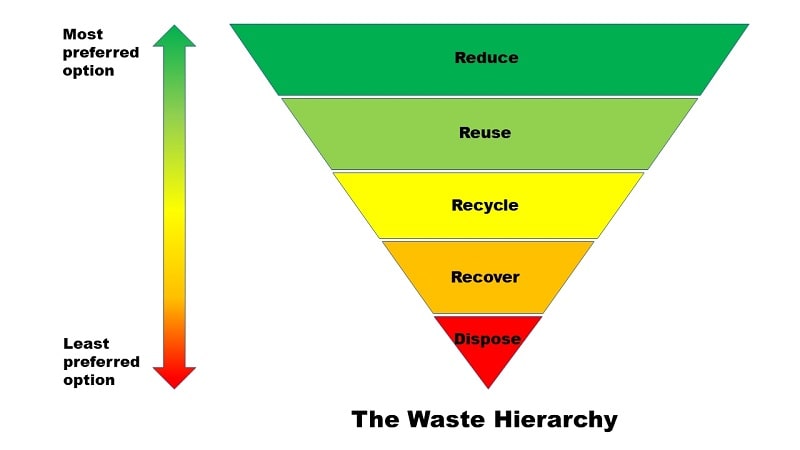 The waste hierarchy can be roughly divided into two parts: those activities that can be carried out by individuals/operational teams in a home/organisation and those that are carried out by specialists outside the organization. Reduction, re-use and recycling are able to be undertaken at the level of the household, providing more opportunity for engagement by individuals in these activities, than in the recovery and disposal of waste.
Bookabin encourages you to consider recycling or reusing items that you may think you need to throw away. Check with your local charities if they would like to receive your clothes, furniture, brick-a-brack, books and other household items.
When you are ready to book a skip, we are ready for you. Check out our useful guides.
You've probably caught sight of skip bins that have been overloaded and had a laugh at the spectacle. Bookabin has got the low down on the 4 reasons for overloaded bins.
1/. Underestimating the skip bin size required. Here's our tip. Before you type skip bin hire near me, make a visual survey of the amount of rubbish you intend to get rid of.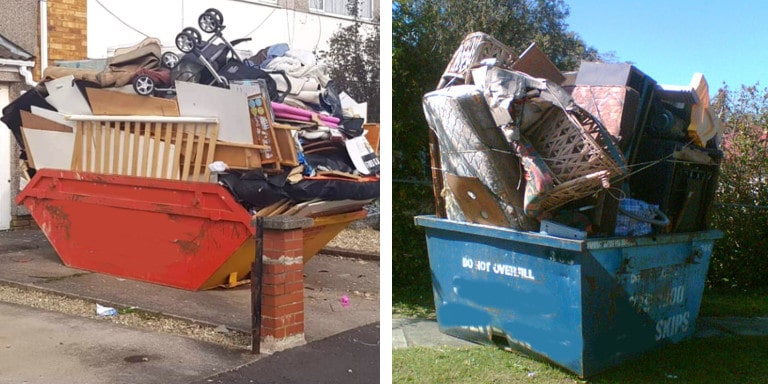 2/. Some people simply aren't aware that a skip mustn't be overloaded. It's true! They'll cram as much in as possible and use creative techniques to make the skip higher such as using doors, fence panels or even mattresses to increase the height of the skip bin walls.
MORE TIPS FOR A HASSLE-FREE SKIP HIRE:
What is Mixed Heavy Waste?
What is Clean / Hard Fill?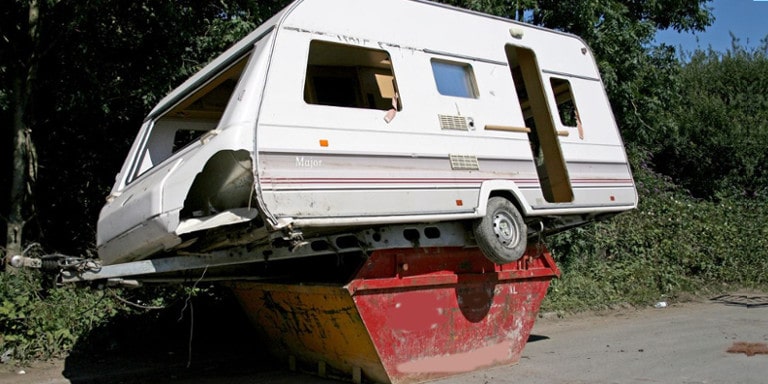 3/. Lack of awareness as to the skip bin's weight capacity. Every skip bin has to be lifted onto a truck when it's full, and a skip bin that's too heavy can damage the truck. There is also a possibility the extra weight will make the truck illegal to be on the road.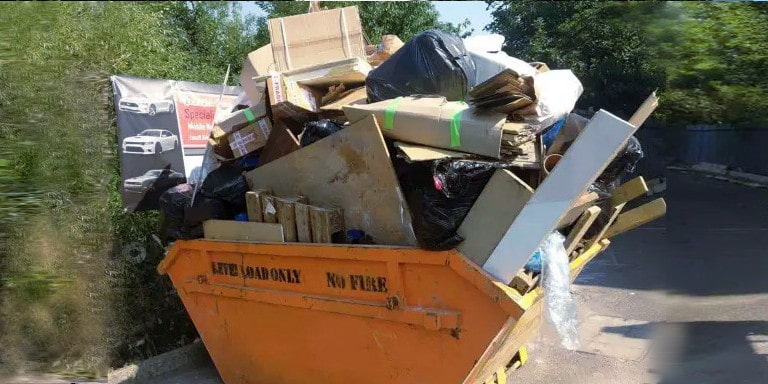 4/. Finally, trying to save money by booking a smaller skip bin than you need. That's a false economy and will ultimately end up costing you in the long run. Skip bin companies don't take overloaded skip bins and you'll still have to book another one, so for more information on skip bin hire Perth, skip bin hire Brisbane and skip bins Newcastle please go to www.bookabin.com.au