Month: August 2021
A lot of the time, we don't realise how many factors go into hiring a skip. Not only is there the type of waste, skip bin size and how long you want it for. But there's also location, and visibility to keep in mind. So, before you hire a skip, consider the following questions:
1. How much weight can I put in my skip bin?
The average capacity and industry weight limit for a skip bin is usually 150kg per cubic metre, although there are a wide variety of skip sizes with larger bins having the capacity to hold up to 1,350kgs of waste. Suppliers are charged tip fees based on weight, but additional fees can incur if your bin exceeds the weight limits. Aside from avoiding the additional fees, observing the weight limits helps ensure that the bins do not overfill and that all contents are kept inside the skip.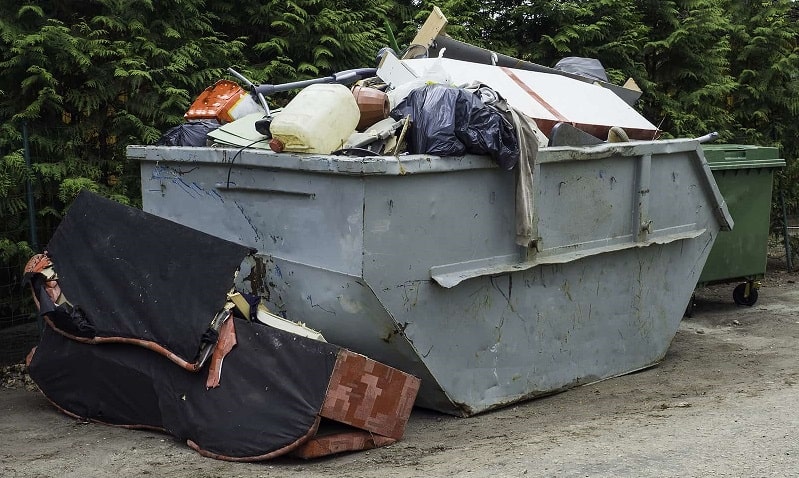 2. How much space does a skip bin delivery truck require?
The amount of space required by a skip bin will depend on its size and the layout of the area it is intended to be placed in. For the average skip bin, a driveway would need to be at least three meters wide. Overhead clearance is essential because delivery trucks are high, so ensure there are no low hanging trees, utility lines or anything else in the way that would impede the delivery and placement of a skip bin. It is illegal in Australia for waste management and skip bin companies to transport overloaded bins, facing heavy fines and demeriting. Skip Bins are required to be placed in a location where they will not impede traffic and pedestrians or prevent authorities from accessing utility lines and poles.
3. How high can I fill my skip bin?
Skip bins should not be filled any higher than the top of their sides because any waste that might fall or protrude over the sides of a bin may litter sidewalks or alleys, obstructing passage and causing a nuisance for pedestrians and drivers. It is also a hazard, as sharp materials in the garbage bags could hurt pedestrians or puncture the tires of vehicles. According to Australian law, leaving excess waste outside your bin is considered to be illegal dumping and people caught doing it could face heavy fines of to $7,500. Waste management companies can also face prosecution for carrying unsafe or overweight loads. Long story short, don't overfill your skip! If you can't fit all your garbage into a bin, order a larger one.
Want to Hire a Skip Bin?
If you're looking for cheap skip bin hire, Bookabin is the service for you! We have skip bin hire available across the country and we aim to save you both time and money by keeping a database of skip bin supplier rates so you get the best available price for skip bin hire anywhere in Australia. Contact us today, to get your skip bin.