Green waste is composed of any organic material that is biodegradable, and capable of being decomposed through the action of biological agents such as bacteria and fungi. These wastes are usually in the form of grass, twigs, and leaves – hence the name "green" waste.
Unlike other garbage, green waste can be fully recycled as compost – fully decomposed organic material mixed together and used as fertiliser for growing plants. Green bins are used for garden waste removal, storing green waste, which is collected by waste management authorities and taken to a special site to be turned into compost.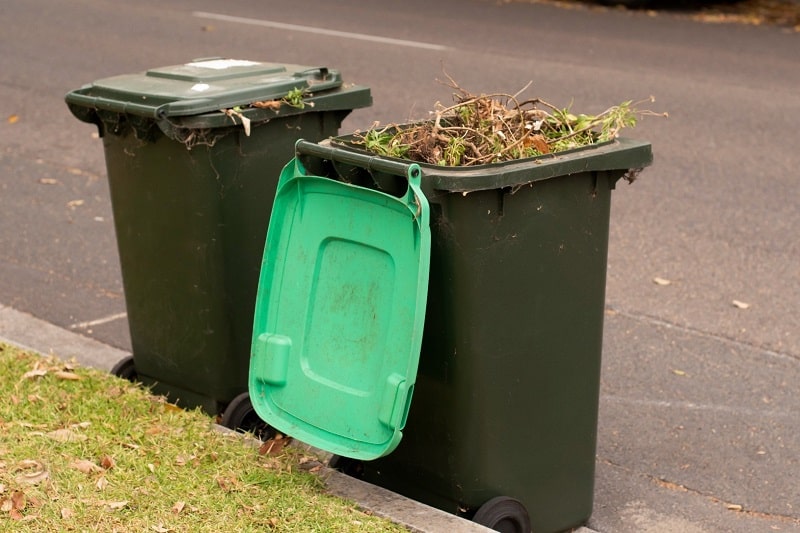 What is and isn't Green Waste?
In Australia, not all biodegradable rubbish is accepted as green waste by waste management authorities. This includes all food wastes like oil, fat, bones, and includes large branches of trees. "Brown" waste such as dry leaves is also separated, as these brown materials are more resistant to decay.
Painted timber, books, and shopping receipts are also rejected because the ink and chemicals in them can contaminate compost. Similarly, plants like weeds, cabbage, flax, and bamboo are also not accepted, because they are more susceptible to viruses that can also cause contamination. Pathogens in soil, faeces, and dead animals can spoil compost and should not be mixed with green waste.
Don't Throw Green Waste Away
Green waste is rich in nitrogen and other nutrients that make it an excellent fertilizer for soil, so why waste it by throwing it away into a landfill? Composting is also an excellent way of helping the environment as it prevents green waste from releasing methane, which is twenty times more potent as a greenhouse gas than carbon dioxide.
By composting green waste into fertilizer, we are preserving naturally occurring nutrients that would either wise be lost and restoring the environment by returning green waste nutrients back to the earth where they originated from.
Collect Your Green Wastes Regularly
Green waste can be easy to ignore, so don't neglect your property and the environment by allowing green waste to sit around and rot; clean it up regularly and dispose of it into a skip bin for your local waste management group to collect.
Need a Green Bin?
Hire or purchase a green bin today with bookabin! Our skip bins range in size from 2 to 30 cubic metres. For more information about the different types of cheap skip bins, look at our small, medium, and large skip bookabin guides.
Bookabin's online booking service offers customers value for money by providing the lowest available price for refuse disposal, and our aim is to provide you with a high standard of service and excellent value. Find out more today!