Month: November 2021
Do you want to see your home garden flourish but just don't have enough time? Today we go through the best home gardening tips for busy gardeners that will hopefully save a few extra hours that you could otherwise be spending enjoying your outdoor space. This includes getting your garden waste removal sorted out with a bin hire. So read on and check out our Green Garden Waste Guide.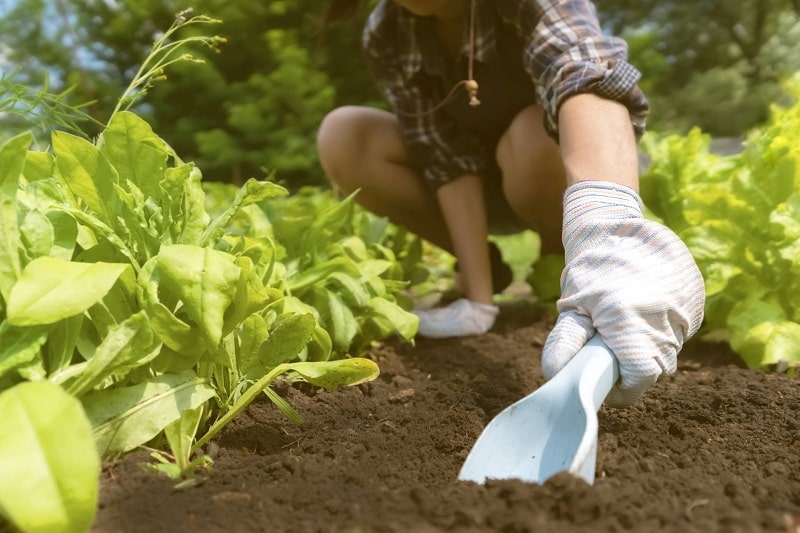 1. Mass Planting
Find hardy foundation shrubs or ground covers you really like & plant them in large masses, repeating each mass plant in at least 3 different areas. This will not only provide a strong visual aesthetic, foundation, and flow to your garden, but they're also typically low maintenance. This will mean you spend less time working in your garden and more time enjoying it!
2. Compost to Give Your Soil Superpowers
By dressing your beds with a heavy (8cm) layer of compost every spring, you can suffocate weeds and give existing plants a boost. This will provide a rich base of soil for annuals and new plantings and keep weeding duties to a minimum, meaning your plants will be healthier and ultimately require less work in the long run.
3. Weed Wisely
Does weeding make your backache? A great home gardening tip is to weed when your soil is moist — it makes the job easier and quicker. Also, aim to catch those weeds when they are small, so they are easier to pull as they haven't established a strong root system yet. It is worth also getting your skip bin hire sorted ahead of time, so you have an easy place to put the green waste.
4. Water Less Often & For Longer Periods of Time
A deep soaking once a week is better for your plants than frequent shallow drinks. Thorough soakings encourage deep roots, which means you'll water less as the summer wears on due to the plants being able to draw water from deeper down, leaving you more time to spend enjoying your garden.
5. Use Mulch
Mulch not only instantly decorates a garden but also conserves moisture, suppresses weeds, and insulates the soil. One application in spring is all you need. As it breaks down, this annual layer of mulch will also reduce the number of amendments and fertilizer you'll need to add to your soil, saving you time.
6. Grow Plants with Similar Requirements Together
Arrange plants in the same location according to whether they require full sun or shade, as well as those that require moist soil or low watering needs. This will not only help your garden flourish, but it will also provide more order and ease in figuring out what parts of the garden need to be attended to, which will save you a bunch of time in planning.
7. Let Your Crops Self-Seed
Growing self-seeding plants will not only save you a few bucks, but it also means you don't need to buy seeds every year since they reoccur annually, saving you time and money overall. However, choose self-seeding plants carefully as some species are very invasive.
Hire a Skip with BookaBin
With these home gardening tips, you will have your garden flourishing without stress or excess fatigue. To help further, we have Green Garden Waste bins, green bins, and garbage bins for any landscaping projects you may undergo. Get an instant quote and book your skip bin with BookaBin today.
When redesigning your garden for a home or property it's important to have a solid grasp of what your goal is. You could be looking to save money, add aesthetic value, add monetary value, or perhaps all the above. No matter your goals, Bookabin has the skip bin sizes you need for any scale of garden renovation you wish to undertake. Today we run through the key points to consider to make sure your garden overhaul is affordable, stylish, and practical.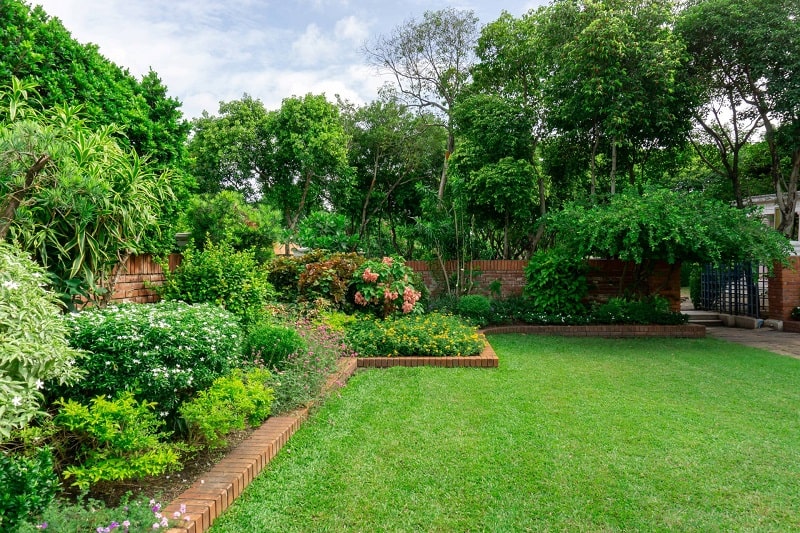 1. Garden Renovation Cost
There is a range of financial aspects to consider when reviewing your garden's renovation cost:
Property Value
You should keep in mind that a well-designed garden or landscape can add a lot of value to a home and property. It may even be possible to recoup the entire cost, or even double the cost spent when it's time to sell.
Maintenance and Utilities
Well-thought-out garden design can also save you money on maintenance and utilities. For instance, it's possible to reduce a home's water bill, air conditioning and heating costs by using trees, shrubs, and drought-resistant plants to:
Block wind
Offer shade
Cut down on water consumption
2. Future Garden Work
Affordable landscaping ideas don't have to be ordinary, but they must be manageable. There's no point going for the most extravagant design possible if it is going to create a lot of maintenance work in the future. It's important to understand how much time is involved in caring for your new garden in the future.
If you don't have time for a lot of upkeep, consider plants, trees and landscaping ideas that don't need a lot of extra care. Typically, a simple garden requires occasional weeding and trimming back shrubbery, which can be easily collected if you rent a skip bin. Our Garden Green Waste Guide is useful to read as well.
3. Compliment Your Home & Lifestyle
When looking for cost-effective garden ideas, consider options that complement your specific lifestyle and the property's overall design. A new garden may be functional, aesthetic or both. Consider whether you want to be able to plant food or not, and make sure your design accommodates that.
For any new features, choose complementary or contrasting colours, and opt for features that highlight the best attributes of a property. Good examples are a paved path for a summery Mediterranean-style home or a gravel pathway for a vintage-style villa.
4. The Size of Your Space
Scale is an important thing to keep in mind when planning your design. A small space will typically cost less than a larger area due to the extra materials needed for a larger space. Larger spaces do however allow for more elaborate ideas and open designs. Plan the spacing of any features out ahead of time to make sure everything fits and in a way that maximises the space you have.
5. Use Existing Features
Do you have an existing planter box that could be revitalized with a fresh coat of paint? Or maybe you have trees or other natural features that can be trimmed up and used as a centrepiece for you to design around. This saves money up front, but also provides some nice legacy value to the garden, keeping some of its original uniqueness in place.
6. Do it in Steps
Not having a plan is one of the biggest mistakes you can make. Break down the work that needs to be done into manageable portions so that you can do it in steps.

This not only allows you to clearly track progress and maintain focus but also gives you the flexibility to put the project on hold if need be, to gather more funds or source different materials.
Contact BookaBin Today
Getting the correct skip bin for your garden or soil waste is particularly important when undertaking a new garden design. Check out our easy-to-follow Waste Types Guide. For any other information regarding renting a skip bin, contact Bookabin today!