Month: December 2021
Looking to rent a skip bin but have some burning questions? Wondering what you can't put in a skip? No worries! We go through the most common questions we get from customers looking to dispose of waste with a skip bin here, read on to find out more about them below.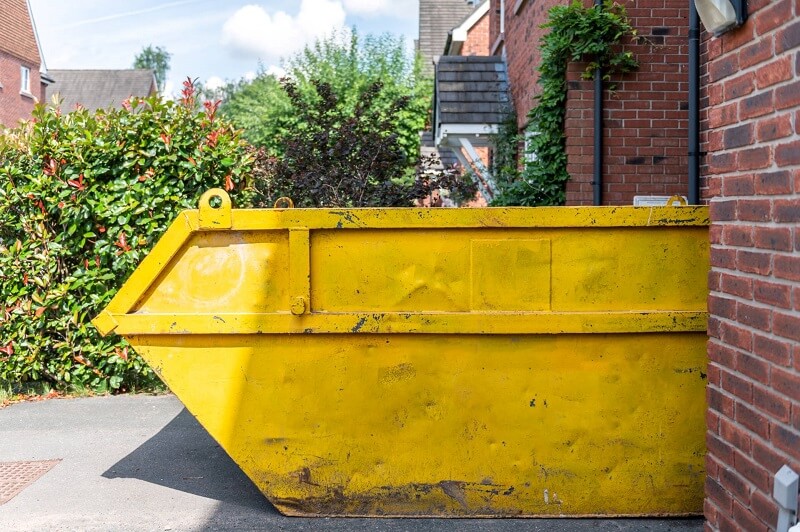 What can you not put in a skip?
Any hazardous waste cannot be placed in the skip bin. This includes TV's, monitors, fridges, paints, solvents, liquids, and asbestos. To dispose of any of these materials, you will need to contact your local council who will be able to provide you with a contact who can dispose of anything hazardous or not accepted in your skip bin (i.e., food waste). In some areas, the disposal of tyres and mattresses in the skip bin can incur additional charges. Your supplier will be able to advise you of these costs.
How much does it cost to hire a skip bin?
When renting a skip bin, the cost depends on the waste type, the skip size, and your project's requirements. At Bookabin we make it easy for you; simply put these details into our website, and we will offer the lowest price available to meet your requirements, with no obligations.
How long can I keep the skip bin?
Most suppliers allow you to keep a skip bin for between 3 and 5 days. If you want to extend your skip hire for longer, you can, but note that the price that Bookabin quotes includes keeping the skip bin for the number of days specified.
What if I am not finished with the skip bin by pick-up day?
If unforeseen circumstances mean that you have not finished with the skip hire, you should advise the supplier as early as possible. Provided the skip bin has not been booked out on another skip hire job, they can usually be flexible.
When and how do I pay for the skip bin?
All skip hires are paid for at the time of ordering on the website. We accept payment by all major credit cards. Any additional charges for excess tip fees will be invoiced to you by the supplier directly.
How high can I fill a skip bin?
Skip bins should not be filled any higher than the top of their sides no matter the skip size and should be filled in such a manner as to prevent spillage of material from the skip bin either while stationary or in transit. This is very important from a health and safety standpoint, and suppliers face prosecution for unsafe or overweight loads.
What do I do with hazardous chemicals?
Hazardous waste is not something you can put into the skip bins. To dispose of hazardous waste, you need to contact your local council. Hazardous chemicals include solvents, paints, acids, laboratory waste, oils, grease traps, etc.
Will the skip be able to get up my drive?
Your drive needs to be at least 3 metres wide for a normal truck with a 9 cubic metre skip bin (allow wider access if necessary for a larger truck). You should also ensure there are no low hanging trees, power lines, or anything else that may hinder the access and placement of the skip at the time of delivery.
Once ordered, you should contact your supplier and discuss the location of the skip bin if you think that access may be difficult. Most suppliers will have smaller trucks for tricky locations.
Can I get a skip delivered on Sunday?
You can order a skip bin for Sunday delivery using Bookabin, however, the choice of suppliers will be limited. If possible, request the skip bin to be delivered on the Friday or Saturday prior.
How much notice do I need to give when ordering my skip?
Most suppliers will be able to deliver a skip bin within 24hrs of order, however, we suggest your skip hire is booked as far in advance as possible to ensure you are able to get a skip bin that best meets your requirements and price.
Rent a Skip Bin Today
Bookabin's online services make skip hire easy! We provide a range of sizes to suit you, big or small. If there are other questions you have regarding our processes, feel free to contact one of our friendly team.
Everyone will move house at some point in their lives, & those that have done it already know the heavy stress & chaos it can bring. But don't worry, to help you out, we're going through our 6 top tips for moving house below, to help relieve some of the worst of the pressure. We cover a number of ways to stay on top of the moving process, including skip bin hire, labelling, and more. Read on!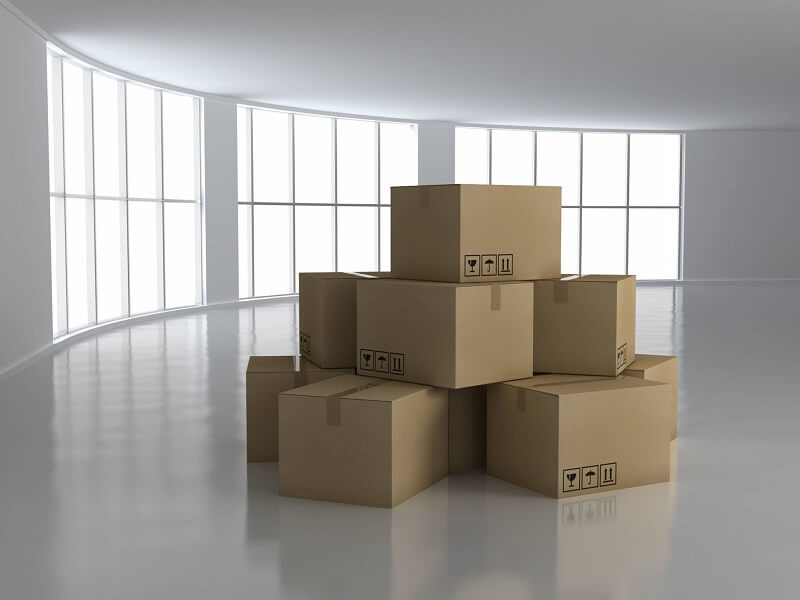 1. Get Organised Early
Avoid leaving anything until the last minute! Unless you need to pack up and leave in a hurry, you usually have around 30 to 60 days to plan and ensure that moving day runs smoothly. You should look to organise all the third-party services that you'll need well ahead of time, such as the movers (If you're using them), and organising bin hire.
2. Use the Opportunity to Purge
Moving is a great time to get rid of all the items you don't actually use. You can hire a skip bin with delivery and collection to get rid of junk, and can use our waste type guide to understand which skip bin you will need for which items. This will save you time on packing, and if you're using a moving company, could also save you a buck or two by reducing how much you need to move from A to B. For sellable items, you could also hold a yard sale, donate to a charity, or sell online to help with the financial aspect of your move.
3. Specific Labelling
Don't lose your favourite possession in the move! A very important tip for moving house is to label each box clearly with the contents and where you want it in your new home. Be as specific about the contents of each box as possible, as it will make unpacking a lot easier.
4. Plan the New Space
To save time on moving day, plan where you are going to put everything in your new place ahead of time. It is also VERY useful to take measurements of walls & spaces, especially for big pieces like cabinets. Use masking tape to map out the space ready for the day before you arrive. With your items labelled, your skip bin organised for delivery and collection, and your space mapped out, your move will go much more smoothly.
5. Stay Well-Fuelled Throughout the Day
It can be easy to get caught up in the move and realise you haven't eaten in hours! Remember that eating and drinking during this process is important to keep you alert and ready for anything unexpected. A good idea is to organise the kitchen in your new home first so that you can make yourself a meal in your new home right away if you need to. Also, keep some snacks on hand so that you can eat on the go!
6. Use a Packing List Template
This will give you a list of all the things you need to complete in your move, with different categories. You can then use the same list to unpack because you will know where everything is. Go through your house systematically & list everything in each room, ensuring to make a note of fragile items.
Get on Top of Your House Move Today
A skip can be very useful when moving from one house to another for all the items that you cannot donate or sell. Skip bin hire is our speciality, and we update our website daily with the best prices for skip bins in your area, including delivery and collection. Book your skip on the home page today & make a start on that move!