The "waste hierarchy" ranks waste management options according to what is best for the environment. It is also a helpful tool to remember the order of importance when deciding which option to pursue first.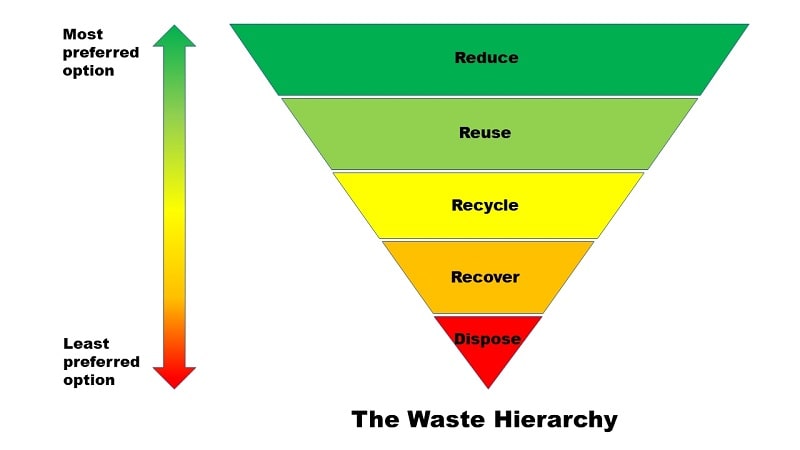 The waste hierarchy can be roughly divided into two parts: those activities that can be carried out by individuals/operational teams in a home/organisation and those that are carried out by specialists outside the organization. Reduction, re-use and recycling are able to be undertaken at the level of the household, providing more opportunity for engagement by individuals in these activities, than in the recovery and disposal of waste.
Bookabin encourages you to consider recycling or reusing items that you may think you need to throw away. Check with your local charities if they would like to receive your clothes, furniture, brick-a-brack, books and other household items.
When you are ready to book a skip, we are ready for you. Check out our useful guides.