We get that renovating is not only time consuming, but also very expensive. Find out how you can save yourself a few bucks with these handy tips!
House renovations usually need a general waste skip bin hire and to check your waste type check out the General Waste Guide.
1) Upgrade kitchen & bathroom fittings as opposed to moving them or altering the pipes
However, if you're installing a kitchen or bathroom in an entirely new location, it might be possible to use existing plumbing close by. For example, if your new bathroom shares a wall with an existing kitchen, you may be able to use existing water feeds without running new plumbing.
2) Being smart about where you splurge
Save high-end finishes for high-traffic areas of the home, like the entry, kitchen & dining room. These are the areas where homeowners & guests spend the most time, which means details are more likely to be noticed & enjoyed!
3) Communication with your contractor(s) is key!
Many contractors specialise in just one area for example joinery, painting & plumbing. Having regular conversations with tradespeople can avoid confusion & give you the best outcome for your project.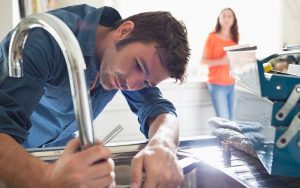 4) Renovation timelines are underrated
Using a timeline during a home reno is great for giving you an overview of what work is going to happen. This is critical for a job like a bathroom or a kitchen renovation, where multiple trades are involved, as any delays will eat into your budget!
5) Don't replace everything!
Undergoing a renovation doesn't mean you need to replace all your furnishings. Consider the pieces that you want to keep & those that you want to let go. Keep in mind that a lot of items can be restyled or repainted to fit in with the new look to your home.
6) Do it yourself, unless you can't!
If you're really into your DIYing you can probably pick up a few of the tasks on your construction to-do list. By doing some of the work yourself, you're saving on costs. The trick is to be realistic about what you can do!
Here are more great tips and advice for you:
Speaking of money-saving, check out our Home Page for instant quotes and booking. We compare prices providing you with value for money by offering great deals for the skip bin hire you need!