Renovations to your home will likely increase its resale price, however, some home renovations have the potential to add the most value.
Before you book your renovation rubbish removal, check our FAQ's page to read answers to most questions about skip hire. It could save you money and that's what Bookabin is all about.
Here's our list of what will give you the best bang for your buck.
1) Garage door replacement
Not only can a new garage door increase the value of your home, but it can increase its curb appeal. Your home not only sells but also for more money. ROI on a mid-range garage door replacement is higher than on an upscale one.
2) Wooden deck
A deck greatly enhances a backyard as it provides another living space, as well as providing more entertainment space. Some experts suggest that building a deck can recover as much as 80% of the initial cost when selling your home.
3) Minor kitchen remodel
Before undergoing a complete kitchen overhaul, how about a minor kitchen remodel? This means cabinet boxes are left in the same place but are updated with modernized wood panels & drawer fronts. This also includes replacing older appliances with energy-efficient model & updating with a mid-priced sink & taps, as well as repainting trims.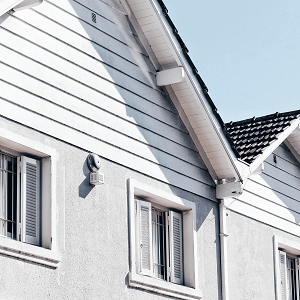 For any alterations you make to your dwelling, be sure to organise skip bin hire from bookabin. We have skip bins in most areas of Australia. Simply enter your postcode, location, bin size & finally, the dates you require the skip bin & we'll do the rest!
We're always adding new tips and advice! Check them out: