Don't think of bathrooms as an afterthought, it's a space you'll use on a daily basis!
Here, we've taken a look at the most common mistakes home-owners make when renovating their bathrooms, so you can avoid making the same mistakes!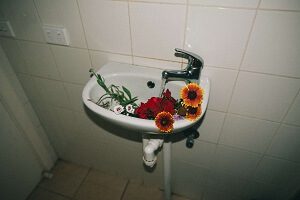 𝐈𝐧𝐚𝐝𝐞𝐪𝐮𝐚𝐭𝐞 𝐯𝐞𝐧𝐭𝐢𝐥𝐚𝐭𝐢𝐨𝐧
A decent ventilation system in your bathroom is absolutely essential to avoid a build-up of moisture. It's a good idea to invest in a fan with a timer switch & run the fan up to 15 minutes after you've gotten out of the shower. This helps to reduce condensation & will prevent your ceiling from bubbling. A High quality vent is still a good idea even if you do have a window.
𝐂𝐥𝐚𝐬𝐡𝐢𝐧𝐠 𝐟𝐢𝐱𝐭𝐮𝐫𝐞𝐬
Renovation professionals recommend to mix no more than two types of metals, woods or tiles. A good bathroom flow comes from the repetition of materials, which is especially important in these smaller spaces.
𝐍𝐨𝐭 𝐬𝐪𝐮𝐚𝐫𝐢𝐧𝐠 𝐲𝐨𝐮𝐫 𝐟𝐫𝐚𝐦𝐢𝐧𝐠
Measure all the walls to make sure the space is square before rebuilding within it. Making sure that your bathtub is square with the doorway, will go a long way to make sure that your tiles are not crooked with the tub, doorway or both.
𝐒𝐡𝐨𝐰𝐞𝐫 𝐨𝐫 𝐛𝐚𝐭𝐡𝐭𝐮𝐛 𝐝𝐫𝐚𝐢𝐧𝐬 𝐝𝐨 𝐧𝐨𝐭 𝐥𝐢𝐧𝐞 𝐮𝐩
Make sure you spec your drain to the inch so that the your drain hole measures up exactly with the existing plumbing drain in the floor. Check placement before purchase, as drains can be placed to left side, right side or center, & planning this before can be a live-saver when it comes to renovating your bathroom!
𝐈𝐦𝐩𝐫𝐨𝐩𝐞𝐫 𝐬𝐩𝐚𝐜𝐢𝐧𝐠
In a space like this, practicality sometimes has to come before aesthetics. The towel rail might look better on the opposite side of the bathroom to the shower, but it's not as practical. Designing a floor plan can really help with figuring out where each major item will fit within the room. This also helps in figuring out if you can avoid moving any pipes or drains around.
Another common mistake is not organising a proper skip bin waste removal service during your renovation. Here at BookaBin, we have a national database of suppliers for skip bin hire at the best prices daily. Let's work together to make your bathroom renoavtion a good one!