We believe community clean-ups are a great way to bring Aussies together, particularly during these tumultuous times. Organise your community to spruce up your local school, college, community hall, or sports club with a good clean-up, and Bookabin will be there to help take away all the rubbish you collect in our clean-up skip bins. Today we go through some useful suggestions for event organisers who want to know how to get started!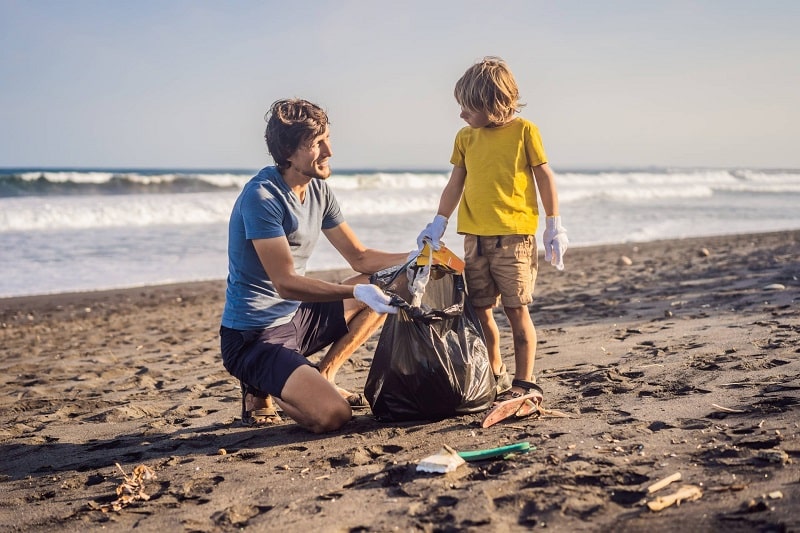 Good Initial Planning
Good planning encompasses a whole range of things you will need to consider when setting up your community clean-up. Here are some of the main things to consider for your community clean-up event:
The Right Personnel
Enthusiastic leaders can make all the difference in a neighbourhood clean-up. Choose people who are well-respected in the community to lead the different groups. This will help people feel more comfortable and focused on the day of the event.
The Right Timing
Choose a day that is slated to have good weather and you will see a much better turnout. You also need to make sure your community event lines up with the dates your local clean-up skip bin company is open, which in the case of Bookabin, is seven days a week!
The Right Area to Clean
The community is much more likely to engage in a clean-up event if the project is chosen well. Choose a target that is significant to a lot of people for example a beach, park, sports club, school, natural reserve, community house, or any other area with which you think your community connects. By choosing the right area people will feel they are contributing to the community in a more significant way.
Promote the Event
The next step is promotion. Tell neighbours, friends, community members, local businesses, and other organisations about your event by creating a flyer highlighting the details of the clean-up and distributing it. You can also promote the event on social media and ask neighbourhood organisations to promote the event in their newsletters.
Have the Right Equipment
So, you have the date, time, place, and people – now you just need the right equipment. Along with gloves, bags, and pick-up tools, you also need a place to put the garbage. Use our skip hire website and it will search our large network of skip suppliers' current stock and prices, and instantly present you with the best price available for a skip bin meeting your specific requirements.
Bring Your Community Together Today
With the right planning, promotion, and equipment you can bring your community together to do something great for the planet. Bookabin is here to make it that much easier! Contact us today to speak to our friendly team if you would like more information or, if you live in the Melbourne area you want to know more about Melbourne skip bin hire, you can read more here.