Most of the time when we order skips, the tendency is to fill it as quickly as possible with no thought about order or if any of the items can be recycled. However by taking these kind of things into account, you can actually not only save yourself space in the skip, but also cash too.
Here we have made a simple list of 4 tips to help you get the most bang for your buck when it comes to filling your skip.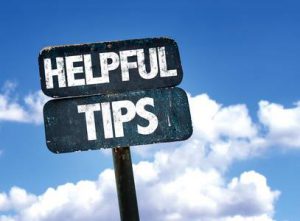 𝟏) 𝐏𝐚𝐜𝐤 𝐢𝐭 𝐢𝐧 𝐭𝐡𝐞 𝐫𝐢𝐠𝐡𝐭 𝐨𝐫𝐝𝐞𝐫 – Put heavy waste at the bottom & lighter waste (i.e – cardboard) on top.
𝟐) 𝐑𝐞𝐜𝐲𝐜𝐥𝐢𝐧𝐠 – Before you throw everything into the skip, think about whether it is recyclable. Some organisations will even take away items for free!
𝟑) 𝐁𝐫𝐞𝐚𝐤 𝐢𝐭 𝐝𝐨𝐰𝐧- Alot of contemporary furniture is designed to be flat-packed, so its easy to disassemble.
𝟒) 𝐏𝐫𝐞𝐭𝐞𝐧𝐝 𝐲𝐨𝐮'𝐫𝐞 𝐝𝐨𝐢𝐧𝐠 𝐚 𝐣𝐢𝐠𝐬𝐚𝐰 – Try not to leave gaps, pack your bin nice & tight.