Stop Dreaming of Landscaping Your Yard and Start Doing!
This free Backyard Landscaping Guide eBook is a guide to turn a backyard into a fun, relaxing haven for the whole family.
Backyard garden projects usually require green waste removal. Check the Green Waste Guide before booking your skip bin.
Gardening is a passion for lots of Australians and we have created Time Saving Tips for Gardners for you to read.
The 5 Steps to Building a Beautiful Backyard
Some do it to improve their home's value. Others to stop soil erosion or local flooding. But we think landscaping is all about creating the perfect place to relax with your family and friends. And by following this simple process, you'll get a backyard to be proud of and have a lot of fun creating it!
Plan Your Dream Yard
Gather Everything You Need
Prepare Your Blank Canvas
Craft Your Masterpiece
Enjoy Your New Work of Art!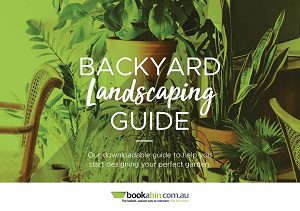 What You'll Discover About Landscaping
The Right Native Plants to Use
Australia has some incredible plants that are perfectly suited to our unique conditions. Whether you're re-grassing, planting flowers or adding shrubbery, start with these native selections. Plus, three questions to ask before adding any new plants to your backyard.
Which Backyard Type Would You Like
From the traditional family backyard to the beauty of your green patch, these backyard types will inspire fresh ideas, give you handy hints about how to transform your yard and point out essentials to consider when you're looking to landscape.
Build Your Landscaping Plan
Landscaping can be fun, but a lot of folks enjoy planning the most! This is where you dream how your backyard might look, and helps avoid budget blow-outs or last-minute changes. Follow this step-by-step process to ensure your backyard-to-be looks just the way you want.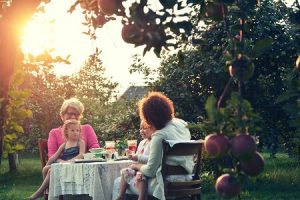 Thanks for reading this blog. We have lot's other great stories to read about gardening, house renovations and skip hire tips on the Blog Page.