A well-organised pantry can make your life in the kitchen much easier. No more searching for ingredients or struggling to find that one spice you need for your favourite recipe. With the right organisation, your pantry will work with you, not against you. Discover 6 of the best ways to organise your pantry.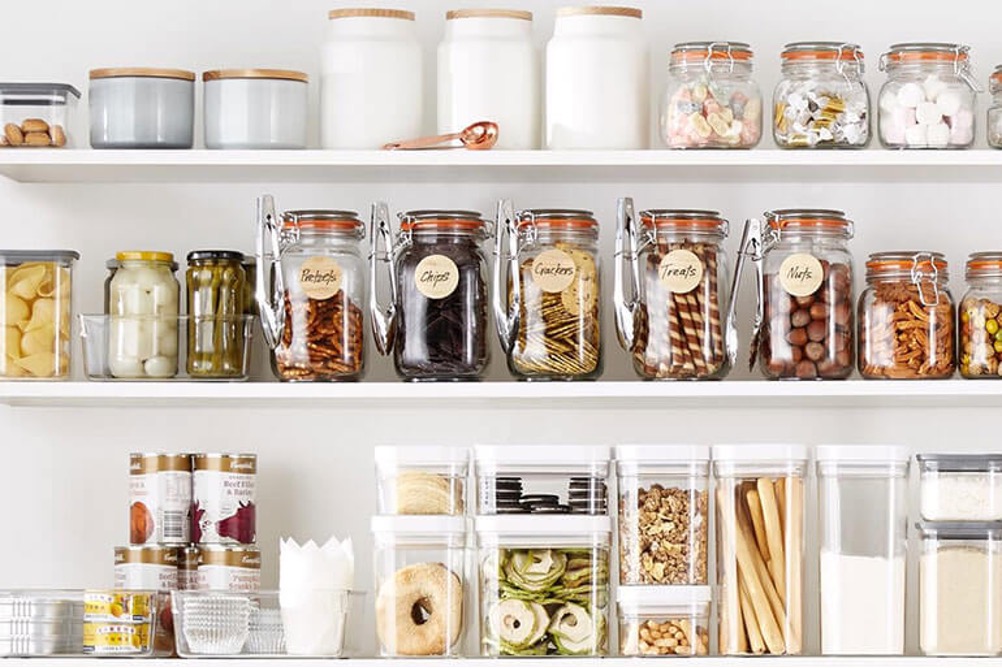 As with any organisation project, there's bound to be a bit of a mess. If your kitchen and pantry need a serious clean, rent a skip bin from Bookabin to help deal with the mess.
1) Declutter First
Before you dive into organising your pantry, it's essential to declutter. Take everything out of your pantry and go through each item. Check for expiration dates and toss out anything that's expired or no longer needed. Remember to be ruthless! Do You really need that packet of garlic powder that expired last year? Probably not. Decluttering is the first step to creating an organised pantry.
2) Categorise Your Items
Once you've trimmed the fat off your pantry, it's time to categorise. Sorting your items into categories is one of the best ways to organise your pantry. Group similar items together, such as canned goods, baking supplies, snacks, and spices. Doing so will make it easier to find what you need when cooking or baking.
3) Jars, Jars, Jars
As annoyingly pretentious as they may be, those hipsters were onto something when they started using jars as storage. Mason jars and other clear containers are your best friends when it comes to pantry organisation. Jars not only make your food uniform and easy to see, but they also make it easier to get to each item as there aren't stacks of plastic wrappers piled on each other.
4) Invest in a Label Maker (or chalk pen)
A label maker is a one-off purchase that will pay off tenfold. It's one of the best ways to organise your pantry – and other areas of the house as well! Label your storage containers with the contents and expiration dates; this not only keeps your pantry tidy but also helps you avoid using expired ingredients. These little labels are all that is standing between your pantry and complete chaos. You can even customise your labels to fit your label's aesthetic!
5) Repurpose Other Household Items
Don't have the cash to splash on dozens of clear containers? Don't worry; plenty of household items can find a new home in the pantry. Use crates, space-saving racks, pencil holders, and magazine racks as inexpensive ways to add more storage to your pantry. If everything has a place, you'll be less likely to mess up your organisation when looking for that one can of beans you're sure you bought a couple of weeks ago.
6) Use Shelf Dividers
Shelf dividers can help maximise the space in your pantry. They create separate sections for different categories of items, preventing your pantry from becoming a jumbled mess. Shelf dividers are available in various sizes and shapes. They can be easily installed in your pantry to create additional vertical storage space, making it easier to organise and access your items.
Get Your Pantry in Order
An organised pantry is a game-changer in the kitchen. Following these six tips on the best way to organise your pantry, you can make dinner time a breeze in your home.
For any home improvement projects, big or small, Bookabin can help you with the clean-up. We offer skip hires from Sydney all the way to Perth. Get in touch with us today.
We've got more handy tips for your home:
DIY Outdoor Decor Projects That Will Give Your Home More Character
5 Easy Tips to Transform Your Bedroom Without Really Trying