As Australia continues to grow, so does our accumulation of garbage. And that includes all the green stuff. You might think that organic waste can break down on its own, but it can cause serious issues if we don't handle it properly. As your go-to bin hire company, we have created a guide on green waste removal, so you know how to get rid of your rubbish responsibly.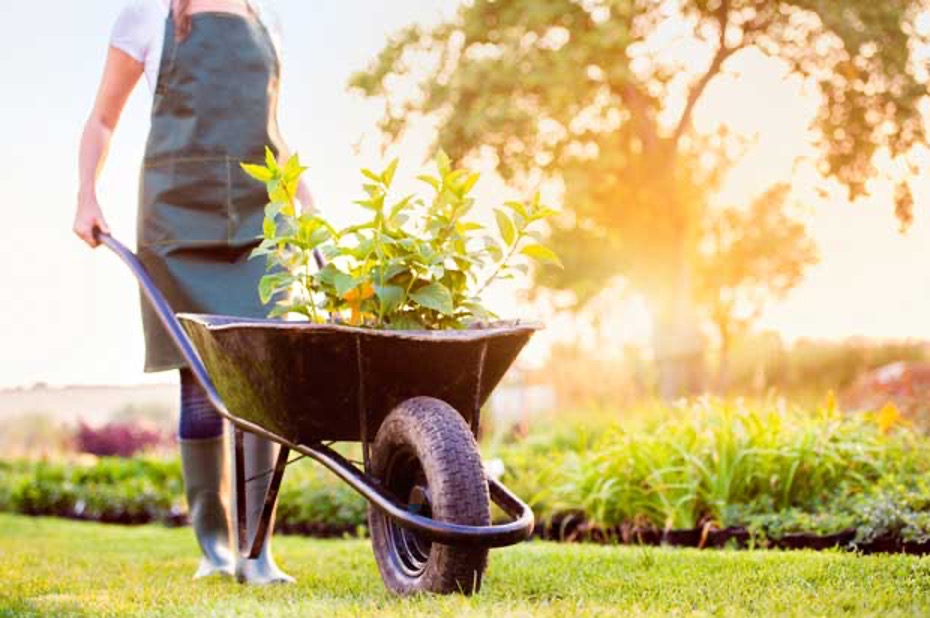 What Kind of Waste Can Go Into My Skip?
A general waste bin can take light domestic waste, light construction waste, office waste, and green garden waste (mattresses, carpets, tyres, and e-waste may incur extra costs – check with your supplier after the booking). The price for a green garden waste bin is based STRICTLY on green garden waste only, such as grass, leaves, tree trimmings, small branches, weeds, bark etc.
Hazardous waste cannot go into a general waste bin; this includes TVs, monitors, fridges, paints, solvents, liquids, or any asbestos. You must contact your local council to dispose of any of these materials. They will be able to provide you with a contact who can dispose of anything hazardous or not accepted in your skip bin (i.e., food waste). Disposal of tyres and mattresses in the skip bin can incur additional charges in some areas. Your supplier will be able to advise you of these costs.
Check our Green Garden Waste Guide to know what type of garden waste you have. And there is also a General Waste Guide for your reference.
What is Green Waste?
Green waste often gets confused with garden waste; while there is a fair bit of overlap, there are some differences. The general rule of thumb is that green waste can include anything organic or biodegradable such as:
• Leaves
• Grass clippings
• Ash
• Bamboo or cardboard food containers and cutlery
• Food scraps
• Flowers and dead plants
• Twigs and branches
• Grains
• Hair
• Manure
Items unsuitable for green waste removal may seem obvious, but did you know some organic waste items are a big no-no too? These items include:
• Treated timber
• Plastic plant pots
• Metal objects or materials
• Glass items
• Rocks, stones, or large quantities of soil
Why is Green Waste Removal Important?
Green waste removal is essential for several reasons, the most obvious being reducing waste in our landfills. In Australia, you might be surprised to learn that about 20% of landfill waste is organic material. That's a lot! And a good portion of it could be processed at green waste facilities instead. Keeping green waste out of landfills can lower greenhouse gas emissions and make landfills last longer.
How to Dispose of Green Waste
There are several ways to go about green waste removal that is better than biffing it in the bin.
Use a compost bin
Composting is a fantastic way to dispose of food scraps and yard waste while providing your garden with nutritious fertiliser. Not only is it great for your plants, but it also helps reduce the amount of organic waste in landfills. Plus, it's a simple and easy process that anyone can do! Start by collecting your food scraps and yard trimmings in a bin, and let nature take care of the rest. Before you know it, you'll have a rich compost perfect for nourishing your garden.
Take green waste to a recycling facility
Did you know that some local councils have places to drop off your garden clippings and other green waste for recycling? It's worth checking with your council to see if they offer this service in your area and to find out what materials they accept. Plus, it's a great way to help the environment and keep your garden looking great!
Hire a skip bin
Have you got a lot of green waste to get rid of? Rent a skip bin from Bookabin! We have a range of skip sizes you can bring to your place for easy loading. The bin will be picked up and taken to a green waste processing centre when you're done.
Get Rid of Your Green Waste with Bookabin
Here at Bookabin, we can take care of your green waste removal. If you have some lawn clippings or garden cutting that are making a mess at your place, get in touch with Bookabin today.
How to Save Money on a Garden Overhaul
Plan a DIY landscaping project in just a few easy steps