It's possible to accomplish an inexpensive garden redesign as long as there's a plan.
When designing cost-effective landscaping for a home or property, it's important to have a solid grasp on what's wanted and desired. Is the overall goal to save money, to add aesthetic value, to add monetary value and appeal to your property, or perhaps, all of the above?
Getting the correct skip bin for your garden or soil waste is important. Check out our easy-to-follow Waste Types Guide.
All the information is available in this downloadable Backyard Landscaping Guide eBook.
To begin with, every backyard design:
1/. Must add value. When working with any new backyard design, especially a cheap backyard design, keep in mind that it needs to add real value to a home and property. Improved landscaping may boost a home's value considerably. It may even be possible to recoup the entire cost, or even double the landscaping cost when it's time to sell.
Another enticing advantage of using garden redesigns to add property value is that it can also save you money in the long term. It's possible to reduce a home's water bill, air conditioning and heating costs by using trees, shrubs and drought-resistant plants to:
Block wind
Offer shade
Cut down on water consumption
2/. Must be manageable
Cheap landscaping ideas don't have to be ordinary, but they must be manageable. It's therefore important to understand how much time is involved in caring for the new landscape in the future.
If there's not the time for a lot of upkeep, consider plants, trees and landscaping that don't need a lot of extra care. No matter the design, though, every garden needs at least a small amount of upkeep and attention. Typically, a simple garden requires occasional weeding and trimming back shrubbery. Our Garden Green Waste Guide is useful to read.
3/. Must compliment home/property design
When scouring any cost-effective garden ideas, consider options that complement a property's overall design. A new garden may be solely functional, aesthetic or both. Choose complementary or contrasting colours and products that highlight the best attributes of a property.
4/. Save money by planning it out. Adding new landscaping features can quickly escalate in price. However, planning helps.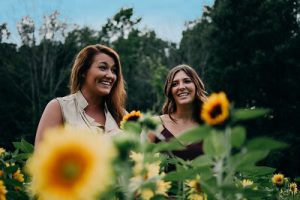 5/. Designate a space. A small space likely costs less but not always. Consider whether to go with a lush corner garden or a larger space with a blend of inexpensive landscaping ideas.
6/. Take inventory. Think about any trees or landscaping that can be repurposed and the things that you will just have to work around in the garden. This is also a good time to gather common supplies and plan for things like affordable bins to dispose of existing garden waste.
7/. Come up with a design. Whether a single colour or mix of colours, a mix of materials or just a couple of key stand out items, a design should fit the space and a homeowner's needs.
8/. Divide up the work. A plan also includes understanding the amount of work that's needed, and it is also worth highlighting the projects key priorities. Not having a plan is one of the biggest mistakes, but there are others.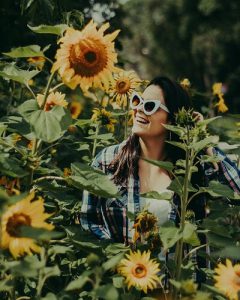 Costly mistakes to avoid
Lack of a budget
It doesn't matter how many cheap landscaping ideas are introduced if there's not a budget to help visualize a finished project. By setting a budget you will also ensure that the costs don't blow out by the time you are done with the design.
The wrong landscaping
Other things that can drive up the cost of a garden redesign include selecting the wrong plants and trees. Non-native plants and trees typically won't grow as easily and often necessitating more care.
It's also important to ensure that the plants you select will not cause other structural issues. For instance; planting a large tree species in a small backyard garden can cause major issues, due to these trees having complex root structures and occasionally may even have buttress roots that can disrupt topsoil. These can have widespread effects including (but not limited to) harming other plants in your garden, limiting your landscapes space and damaging your plumbing.
Planting too close
Another major mistake is planting large plants and trees too close to a home or fence, as some have wide, deep roots and could cause problems later.
Not understanding annuals vs. perennials
Yet another potentially costly mistake is not taking into account the difference between annuals and perennials.
Perennials: May cost more upfront but return every year
Annuals: May cost less but have to be replaced every season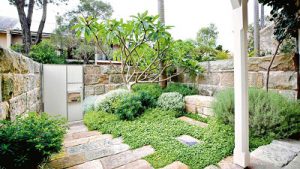 Choose native plants/grasses/trees
Native plants, withstand the elements better, and in most cases can help you save money in terms of upkeep.
Local gardening groups and suppliers can help in terms of recommending the specific types of grass you should look at for your redesign. However, popular grasses in Australia include:
Our Backyard Landscaping Guide eBook is available now as a download.
Read more Garden and Landscaping Tips on our blog page: