Raring to go on that DIY but a bit unsure of the basic tools you'll need to do a good job? We've got just the tools for you without going overboard…
Bookabin is full of expert advice, so check out some of these great tips: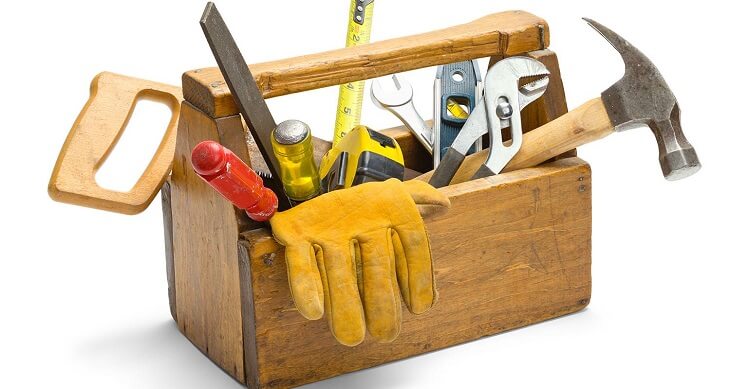 Tape Measure – From making sure furniture will fit in a room to measuring windows for blinds, this is one of the most important tools you'll ever need in your toolbox. A must-have!
Adjustable spanner – More versatile than fixed spanner sizes, you'll need one to tighten nuts & bolts & loosen plumbing fixtures among other things.
Hacksaw – This piece of equipment cuts through wood, metal and plastic pipes. Look for the kind with replaceable blades!
Torch – This may seem like a simple suggestion but it's very important to have a dedicated LED light or headlamp to make sure you're working correctly in low or no light.
Electric Drill – Not only does this drill holes & drives screws, but with the necessary accessories, they sand & grind materials, & stirs paints.
Reno's create rubbish and waste that needs to be correctly disposed out. Before you hire your skip bin, check out a couple of our useful guides:
Have we got you thinking about your next DIY yet? Bookabin is the perfect accompaniment to any DIY where you have rubbish to get rid of! You can get an instant quote and turn it into a booking from our homepage.