Spring cleaning does not have to only happen in spring! When you have a family at home, clutter builds up no matter what you do. Every now and then, it's worthwhile hitting the reset button and decluttering your home. Cleaning out your house can be daunting but don't throw it in the too-hard basket just yet. Here is our easy-to-follow 4-step guide to help you declutter your home.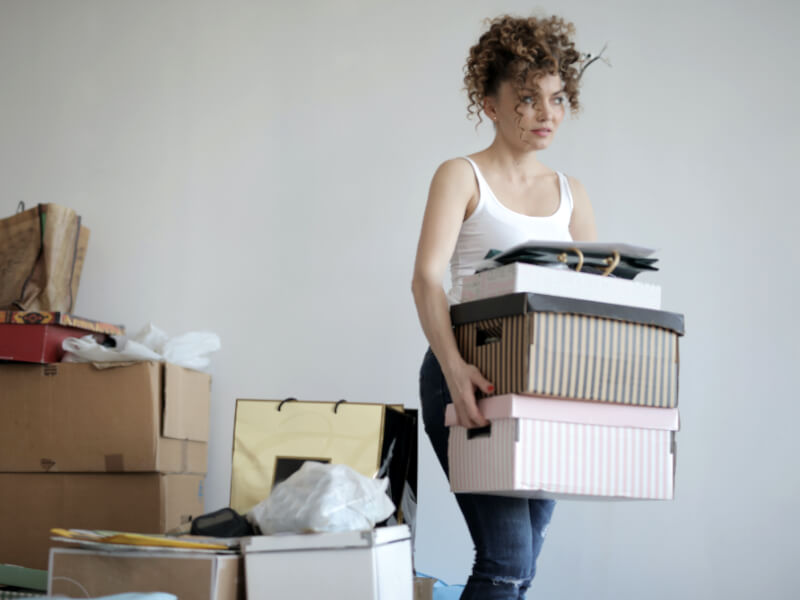 Step 1. Take Inventory Before You Start
Decluttering your home is a balancing act; you don't want to take too much, but you also don't want to take too little. Getting rid of clutter is why you started in the first place! To help this balancing act, it is a great idea to take inventory before you start. Walkthrough each room of your house. Take a note of every item you want out of the house. Taking the time to plan initially will pay off in the long run. You'll get a better idea of how much needs to go and if you need help to shift oversized items.
As you write down each item, it's helpful to jot down how you plan to get rid of it. Perhaps you will donate the item to a local charity, sell them, or reuse it as something else. Finally, you'll understand how much you need to throw out. If you choose to donate items, check out who your local organisations are, whether they want your item, and if they will collect it.
This list should give you a great idea of how much rubbish needs to be thrown and what size skip bin to rent. Bookabin has a great bin size guide to ensure you're getting the right bin.
Step 2: Create a Schedule, go Room to Room
Creating a schedule is vital to decluttering your home correctly and on time. Create a schedule and enforce a deadline to clear out each room. If you have rented a skip, you'll have a tight window of opportunity to load it. Working to a schedule will help spread the project, so it doesn't all have to be done the day before your skip is due to be collected!
Step 3. Gather Your Rubbish
Don't just start chucking items in the skip willy-nilly. You should start gathering all the rubbish into one spot, perhaps your garage. If you don't have space in your garage, start collecting the items together in each room. In this first sweep of your house, you may change your mind about the outcome of an object.
Step 4: Start Loading
After making a list and checking it twice for items you don't want, you're ready to throw it away. Place your oversized items in first, and then add the smaller ones. Be mindful of loading rubbish into your skip. Nobody wants to injure themselves. Take a break. There's no harm in having a cup of coffee or tea. Take some time, recharge, and get back to it. The key is making sure that you're not taking lengthy breaks that impact your timeline.
Declutter Your Home with Bookabin
Decluttering your home is a big job. That's why it's essential to break it down into manageable tasks. At Bookabin, we can make your job a little easier by providing the perfect skip bin to suit your needs. It may not be spring, but it's about time to get spring cleaning! Get in touch with Bookabin today.