Darting around from property to property is stressful enough without worrying about rubbish removal. However, the reality for many property managers is they are often left with a huge mess to deal with, whether it be from renovations, unit cleanouts, or property clean-ups. Don't waste your time lugging countless rubbish bags back and forth to the local landfill; rent a skip bin with Bookabin. Skip bins benefit property managers immensely when it comes to rubbish removal at their properties.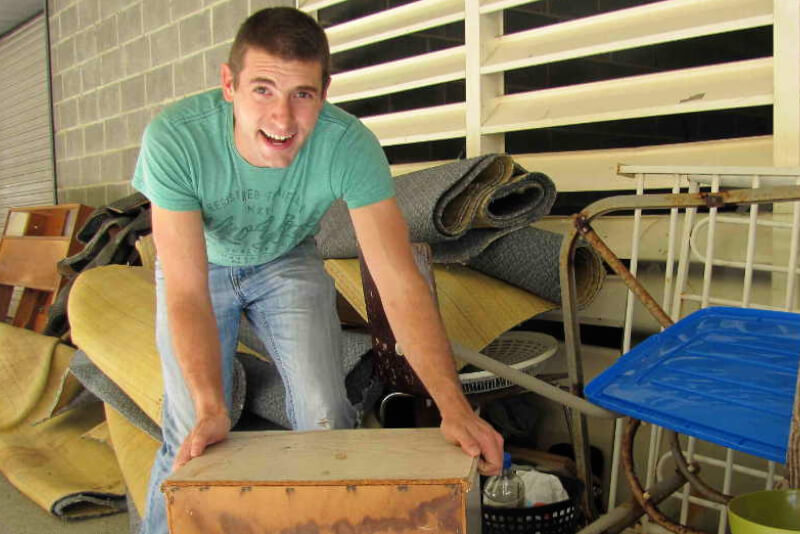 RENOVATIONS AND REPAIRS
When repairs or renovations are being done on a property, the property manager will often need to dispose of materials that have become damaged or unusable. We're talking about old appliances, broken furniture, and left-behind junk. That's where a skip bin comes into its own. The property rubbish can be loaded straight into a skip, ready for collection and disposal. Larger items that you'd be hard-pressed to get in the back of your Ute can be easily tossed into a large skip bin. Skips help keep the property and area free of rubbish, making life easier for tradespeople and workers. You can leave the rental skip bin on-site and let different groups of workers use the skip for their waste. Bookabin offers rentals for both residential and commercial properties so that you can find what works best for your project needs.
UNIT CLEAN-OUTS
Property managers will find skip bins hugely beneficial when performing unit cleanouts. Rental unit cleanouts can be a messy, time-consuming task, but with the help of a skip bin, you can make this job light work and be finished in no time. When hiring a skip bin, you must ensure you have the correct size skip for the job. The last thing you want to do is waste your money on a skip too large or waste your time waiting for a skip too small to be emptied. Bookabin has a handy size guide to help you make the right choice when hiring a skip bin.
PROPERTY CLEAN-UPS
When a client moves out, and the duty of cleaning the rental property falls on your shoulders, our skip bins will quickly become your closest ally. When it comes time to clean out a property, you can be sure that plenty of junk and rubbish must be thrown away. Hiring a large skip bin will significantly cut down on clean-up time. Save yourself the hassle and the smell of endless trips to the dump by hiring a skip bin with Bookabin.
BOOKABIN FOR YOUR SKIP BIN RENTAL
Property managers are perhaps the people who regularly have the most contact with skip bins. They are responsible for keeping their properties in good condition and ready for tenants, and the benefits of a skip bin in assisting with this are second to none. If you're a property manager, you'll need to rent a skip bin for renovations and cleanouts. At Bookabin, we service residential and commercial properties, including single-family homes, rental units, apartments, townhomes, and rental properties. Call us now or book online today!