Renting a skip bin is great for all sorts of projects, from house and garage clean-ups to construction and renovations. While the delivery and pick-up of your rental skip bin will be handled by professionals, you will be left alone with the skip bin during the rental period and the hazards that come with it. It's essential to properly use a skip bin so you can keep yourself and your family safe. Here are some of our top skip bin safety tips.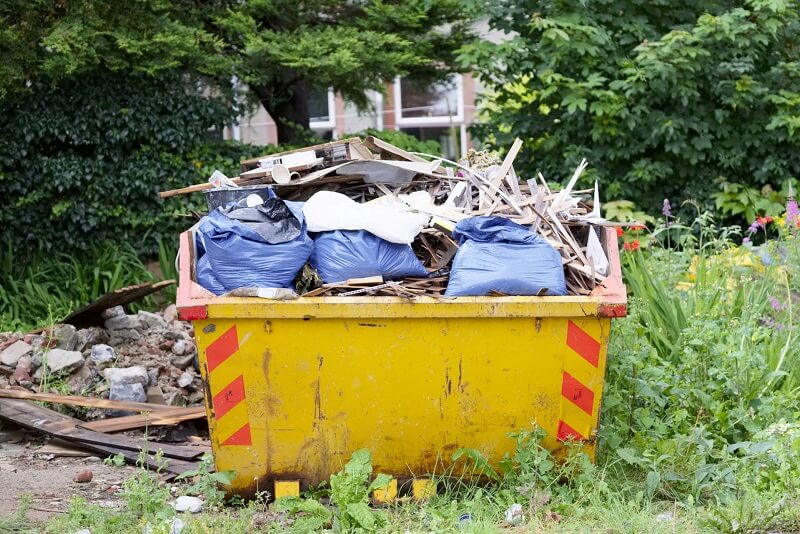 Keep Unauthorised People Away
Keep people who are not directly involved away from the work area, including setting up an exclusion zone around the skip when loading or unloading.
For the safety of those taking out the rubbish, it's vital to have unobstructed access to the skip bin. This also means making sure no tripping hazards are surrounding your bin, so check the area a couple of times a day. Fewer people around the bin means less chance of any accidents happening.
Animal Safety
Ensure that rodents, birds, animals, and other pests are not getting into or living in your skip. If there is a pest infestation, don't remove animals or pests. Instead, call your local Animal Control. The same goes for the animals you do want around! Stop your pets from entering the area around your skip, as they could get hurt if they touch hazardous material.
Keep Children Away
Never allow children to play around or inside a skip bin for any reason. We can't stress this enough! When your rental skip bin arrives, tell your kids that it's not a plaything. The rubbish inside a skip bin may have nails or sharp edges that could harm the kids and large objects can fall causing serious potential harm.
Rubbish Compression Mistakes
Never move or compress rubbish with your hands, feet, or body. There could be hidden nails or sharp objects. Ouch! Instead, plan out the location of the rubbish you are putting inside the skip ahead of time. Large items should go at the bottom with smaller items filling in the gaps. Spread it out evenly across the bin so that there is no lopsided weight distribution when the skip gets picked up.
Keep Weather in-mind
Keep an eye on the weather and be cautious on bad weather days. During a storm, light and medium weight objects could be swept away onto neighbouring properties or even directly into the side of your home causing massive damage. Secure any lightweight items if you see the weather picking up to prevent them from flying out.
No Fire!
Don't burn rubbish in the skip. A fire in a skip will permanently damage a skip bin, spread to nearby houses, and potentially hurt people — and you'll be held responsible. If there is a fire in the skip, call the fire service immediately and keep your family, neighbours, and members of the public as far away from the blaze as possible.
Clear Access Ways
Another home renovation safety tip! When it's time to have your skip bin collected, ensure that the access to the skip is clear. No vehicles should be blocking the skip bin, as this can cause unwanted collisions. In addition, make sure any security gates or fences are unlocked so that the delivery driver has a clear access.
Rent a Skip Bin Today
Rent a skip bin today with Bookabin Australia, the top skip bin provider in the nation. Skip hire in Melbourne and nationwide is made simple, easy, and affordable with our intuitive website. Book your skip bin today!