Whether you are renting a skip bin for moving house, home renovations, or a commercial project, you might be tempted to overfill it. It may seem like a good idea, saving you money and the hassle of an extra skip bin hire with little to no risk. However, overloading a skip bin is dangerous, illegal, and costly. We discuss in detail why you should stick to the fill limits of your skip bin hire.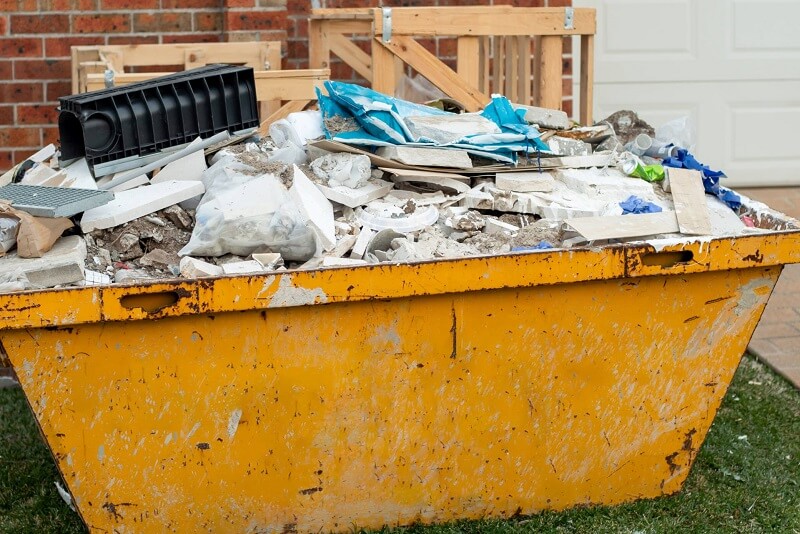 Dangerous Overflow
One of the biggest risks when overfilling your skip bin is that the contents can overflow and cause damage to people or property. There could be sharp, broken items sticking out the top and this could easily hurt passers-by, or those handling the skip bin. Items can even fall out and damage your neighbours' property, making you potentially liable for costly repairs.
It is especially hazardous when an overfilled skip bin is in transit on the truck, as debris can fly out and land on the road or hit another vehicle, causing an accident. Keep you, your family, the public, and the skip bin operators safe by not overfilling your rented skip bin.
You Don't Save Money
It may seem like you are saving money by overfilling your skip bin, but in fact, it will mean more costs in the long run. If your skip bin is overloaded, then the truck driver who is meant to pick it up could refuse to take it.
If a skip bin is over the maximum weight and full capacity, then the additional burden could cause damage to the truck and put the driver at risk. In this situation, you will have to pay extra costs to have the additional waste removed safely. Simply get the right skip bin capacity for your job upfront and save any additional hassle.
How High Should You Fill a Skip?
On most skip bins there is a red 'fill line' which shows the limit of where your waste can be filled to, and you should stick to this as that is the tested safe capacity of the skip bin. It is usually obvious if you have overfilled it, so don't make the mistake of thinking that you will get away with it – just remove any excess and keep to the limit.
If you know you are going to be removing a lot of waste material, then it is a good idea to hire a larger size skip bin. You can easily review skip bin sizes on the Bookabin website and find a size that will be able to contain the waste without any hazardous overfilling. If you end up with a lot more waste than you originally anticipated, then hiring a second bin is easy through Bookabin skip bin hire.
Rent a Skip Bin with Bookabin
Save yourself time and money by getting the right skip bin size upfront with our size guide at Bookabin. We supply rental skip bins to meet the needs of nearly any job, all at an affordable rate. If you are not sure what skip bin you need to rent, then get in contact with our friendly team who will be happy to guide you through the process.