If your worksite is running out of space, you may have considered placing your skip bin on the street. While this might seem ideal, a skip bin permit may be required depending on the type of project, the location, and other determining factors. It is advisable to consult a reputable and reliable skip bin company to determine if your area permits placing a skip bin rental on the street. Failure to comply with set rules and regulations regarding skip bins can result in hefty fines, leaving a significant dent in your finances.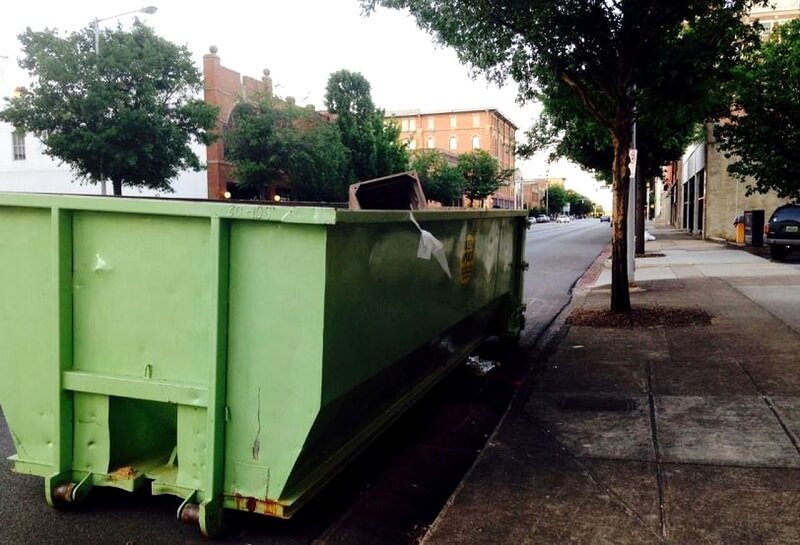 Skip Bin Permit
Luckily, many cities across the country have permitted placing skip bins on the streets, but one is required to fill out some paperwork first. Once you are through with the documentation, you'll be given a right of way permit, also known as a skip bin permit. Bookabin is a reputable skip bin company with years of experience and industry knowledge, making us a reliable source of information to consult before you hire a skip.
With technology improving service delivery across the board, acquiring a permit online or via phone is easy. Suppose you are planning a trip to the permit office. In that case, you need to have information about the skip bin rental company, the address and exact spot where the skip bin will be located, and a rental duration period.
Standard Permit Rules, Regulations, and Limitations
Although a skip bin permit is an essential part of acquiring a skip bin in Australia, there are other rules that one is required to follow. Typical rules include the placement of signs, reflectors, and traffic cones in the front and back of the roll-off unit. Most people who fail to comply with all the rules find themselves facing costly penalties, and that's why it is advisable to hire a professional service provider.
Like other permits, a skip bin permit is prone to expiry. You should remove the skip bin rental from the location upon expiry. Big cities usually require residents to get consent from the right organisations, where you'll be required to provide a sketch of the site or layout of the property. It is also mandatory to have the permit on-site, and if you are a contractor, it is vital to have a document that proves your liability insurance proof.
Where to Place Your Skip Bin
Another vital factor to consider is where you should place the skip bin rental. Ensure you are not positioning the skip bin in front of a no-loading space, bus stop, valet areas, fire hydrant, and restricted areas. If you are running a big project and lack sufficient space, the professional team at Bookabin can assess your property and recommend suitable spots to place your skip bin rental.
Consult a Skip Bin Company
Bookabin is a leading service provider with a dedicated team of experts that provide top-notch services guaranteed to meet your needs. Whether you are conducting a massive construction project or a small home decluttering project, we can help you find the ideal skip bin rental. Contact us today and talk to our team. We guarantee quality skip bin services at a pocket-friendly rate.