Increase the Value of Your Home
Did you know that digging in and putting a little effort into your backyard (depending on initial price and value of landscaping) can boost your property's value by 5-20%?
Attract Potential Buyers
A well-kept garden can play a huge factor in attracting prospective buyers. Real estate agent David Eastway has found that "landscaping has an emotional feel for a buyer. A nice manicured garden can make a great impression."
Prevent Soil Erosion
An unkempt garden can lead to a loss of soil in waterways. The most natural way to control erosion is to plant vegetation. A landscape with plants can build root systems that sustain the soil to prevent erosion.
Prevent Local Flooding
Water runoff caused by rain can cause local flooding, this can be stabilized by a plant buffer zone. Green buffer zones are comprised of different plant species such as trees, grasses and wildflowers that glamorize your landscape area throughout the seasons.
Create a Beautiful and Healthy Environment
Enjoy the time you spend working on your backyard oasis. Gardening activities are known to reduce depression and stress whilst increasing concentration and productivity. Your beautifully landscaped garden can be a sanctuary for relaxing and de-stressing as well as getting together with family and friends.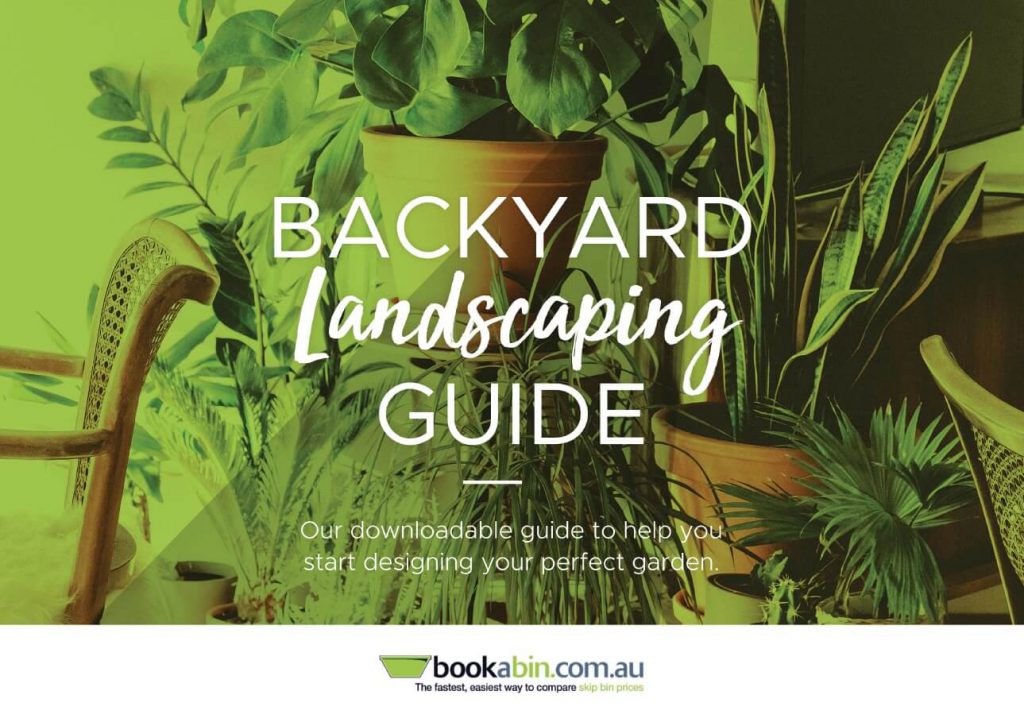 Getting the correct skip bin for your garden or soil waste is important. Check out our easy-to-follow Waste Types Guide.
Read more Garden and Landscaping Tips on our blog page: