Alot of the time, when you undergo a home renovation, you expect to find the odd item here or there. These people however got more than they bargained for when they decided to upgrade their dwellings.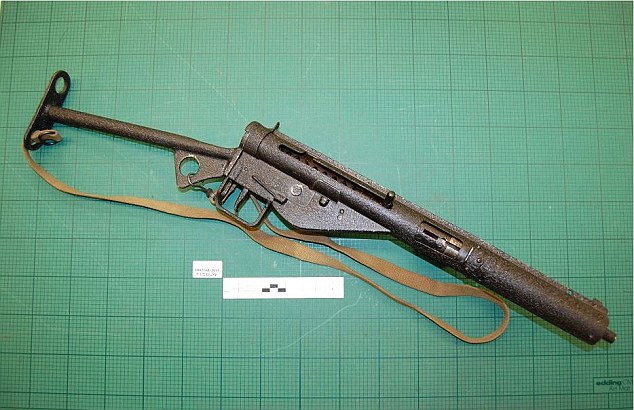 𝟏) 𝐓𝐨𝐩 𝐬𝐞𝐜𝐫𝐞𝐭 𝐍𝐚𝐳𝐢 𝐝𝐨𝐜𝐮𝐦𝐞𝐧𝐭𝐬 – One couple in Hungary were amazed to find over 6,000 Nazi documents from the Third Reich hidden in their walls. The documents contain details about the holocaust which are even more rare, as most of these documents were destroyed by the Nazis when it became obvious that they would fall into enemy hands.
𝟐) 𝐇𝐚𝐧𝐝 𝐠𝐫𝐞𝐧𝐚𝐝𝐞 – A mother & son were cleaning out grandma's garage when they came across an unexploded hand grenade. The Australian military had to be called in so the grenade could be safely removed & they later found out that the bomb had no fuse, & the explosives had been removed a long time ago. But that didn't stop it from giving the mom and son a huge fright!
𝟑) 𝐒𝐞𝐜𝐫𝐞𝐭 𝐬𝐩𝐲'𝐬 𝐦𝐚𝐜𝐡𝐢𝐧𝐞 𝐠𝐮𝐧- An unwitting family stumbled upon a Sten sub-machine gun along with classified photos of Berlin following the bombing of World War 2. The woman who had owned these items was Eileen Burgoyne, a shadow agent throughout Germany, Spain, Gibraltar & Africa after the Second World War, & was presumably integral to the Cold War effort.
𝟒) 𝐓𝐫𝐞𝐚𝐬𝐮𝐫𝐞 𝐦𝐚𝐩 – In a 170-year-old Canadian house, a couple found something every kid dreams about, real life treasure maps. The couple were pulling up the rug to install new flooring & were amazed to find several very old maps hidden between the layers of foam and linoleum The maps were made by James Imray, a cartographer who was active in the latter part of the 19th century, making the maps more than 100 years old.
𝟓) 𝐌𝐮𝐥𝐭𝐢 𝐦𝐢𝐥𝐥𝐢𝐨𝐧 𝐝𝐨𝐥𝐥𝐚𝐫 𝐩𝐚𝐢𝐧𝐭𝐢𝐧𝐠- A famous Norman Rockwell painting was found hidden behind a false wall. The painting, entitled "Breaking Home Ties," netted $15.4 million at Sotheby's Auction House.