So you have purchased a new sofa and now have to get rid of the old one; Bookabin explains how to take apart a sofa so you can take it down in pieces.
Firstly, you will need the right tools for the job before you can begin to take the sofa apart.
A claw hammer for removing nails
A set of Allen keys
Both Phillips and Standard head screwdrivers
A set of pliers for removing staples
A handsaw
A box cutter knife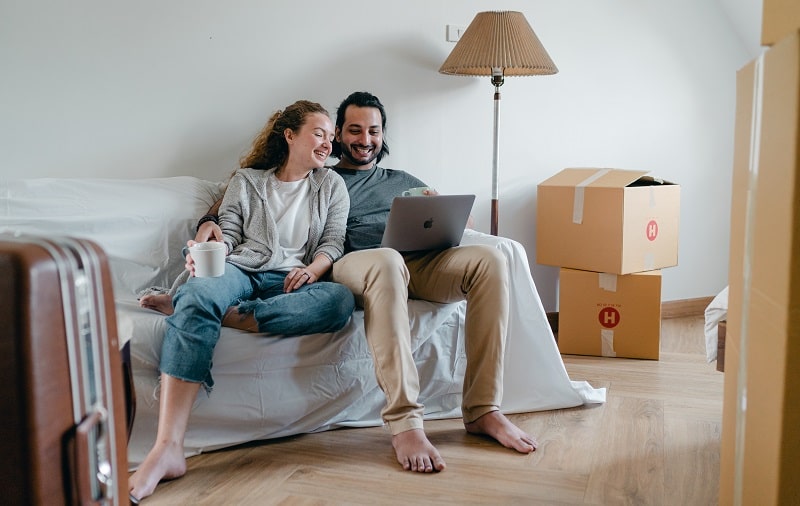 Step One. Remove any Pillows and Cushions
Make sure to throw them in the skip if you are not planning to keep any pillows.
Step Two. Remove Upholstery
This step is where your box cutter knife comes in. You will need to cut away the fabric to expose the frame beneath it. It may be as simple as pulling staples, but in most cases, some cutting is required. If you are going to reuse the fabric, make sure to cut in neat, straight lines; if you are throwing it in your rental skip bin, then you don't need to worry about neatness. Now you can see the exposed frame and take it apart, but not just yet.
Step Three. Remove the Legs
This step is simple enough. Sometimes you can unscrew sofa legs by hand, in other cases it will require a screwdriver or Allen keys. If the legs are fused, use a saw to cut them off.
Step Four. Take the Frame Apart
Now you can use your screwdrivers or Allen keys to disassemble the sofa frame. In some cases, you may have to pull nails as well. Once you have it apart, you can cut wooden pieces into a smaller, more manageable size, so it is easier to carry and throw into your skip bin.
Bookabin will do the rest! Simply follow the instructions to hire a skip in your area.